Product Description
Product Name:Wholesale  Ductile Iron Grooved reducer Coupling for Fire-Fighting
Product Description
Key:grooved pipe fitting,steel pipe connector,hardware,elbow,steel pipe coupling,Reducer
Material:ductile iron/stainless steel/forged steel/stainless steel
Surface Treatment:Spray or dip paint and other corrosion resistant treatment
Packaging:Plastic bags for internal use and wooden cases for external use
Shipping:FedEx,EMS,DHL,AIR or Sea
Payment:T/T,L/C,Money gram,Western union
Application:Fire, water, mines, ships, Marine engineering and other pipeline systems
1.Reducing coupling is suitable for fire fighting, high-rise building and mine piping systems. 
 2.According to different caliber and pressure, suitable for different occasions.  
3.We use ductile iron casting process, external spray anticorrosion.  It has the characteristics of high strength, good toughness, good mechanical properties, simple installation, convenient maintenance, no pollution, and can be reused.  
4.Reducing pipe clamp can solve the connection problem of different pipe diameters, ensure the smooth transfer of fluid or gas, and reduce flow resistance and pressure loss.  
Detailed Photos
Our Advantages
1. Rich manufacturing experience.
2. Design ability.
We have excellent design and development staff.
3. Perfect equipment.
All kinds of production equipment more than 80 sets, professional inspection, testing equipment more than 50 sets.
4. Strict quality control.
Product manufacturing quality in accordance with ISO90001 quality management system requirements.
5. Serve customers attentively.
(1) 24-hour specially-assigned personnel to solve problems for you.
(2) High production efficiency and punctual delivery.
(3) Perfect after-sales service.
Company Profile
HangZhou Tontr Pipeline System Co., Ltd. is located in the beautiful coastal city of HangZhou. It is a professional national-level high-tech industry engaged in the design, development, manufacture and sales of high-pressure pipeline systems.
The company has passed international management system certifications. Product design and development, production process, and quality control are strictly implemented in accordance with the ISO9001 quality management system requirements; product performance meets the requirements of FM, UL, GB5135.11, GB/T8259 and other domestic and foreign standards.
The main products for long-distance liquid supply system.The main function is to transport liquids such as high-pressure emulsion and high-pressure spray to the partial opening of the working face at a high pressure, to provide power for the hydraulic support of the working face, the self-movement of the loader and the tail of the belt conveyor, etc. Provide high pressure water.
The company has solved the connection and installation of pipeline systems for many large state-owned enterprises, and has won wide acclaim from customers.
Pursuing product quality and serving customers with heart is our company's philosophy.Hope we can cooperate with all customers who have needs for a long time.
FAQ
Q1: Are you a manufacturer?
A. Yes, we are A manufacturer, and our products have been certified by ISO and other international management systems.
Q2: What's your delivery time?
B. Depending on the order quantity and your location, it will take about 15-30 days.
Q3: What are your payment terms?
C. We accept 30% T/T in advance and 70% during shipment or at L/C sight.
Q4: Do you provide samples?
D: If you need some samples for testing, we can make them according to your requirements. Samples will be prepared and sent by express within a week, usually arriving within 4-7 days. You need to pay for the sample and shipping fee.
Q5: Can you design and manufacture specifically for customers?
E: Of course. Our design and development personnel can design and produce products according to your needs.
Q6:Could we pay a visit to your factory?
Yes,you are always welcome to our factory.
Packing&Shipping
Certifications
How to Properly Install and Secure a Reducer Coupling to Prevent Leaks
Proper installation and secure fastening of a reducer coupling are crucial to prevent leaks and ensure the integrity of the plumbing or piping system. Here are the steps to follow when installing a reducer coupling:
Prepare the Pipes: Before installing the reducer coupling, ensure that the ends of both pipes are clean, smooth, and free from any debris or burrs. Use a pipe cutter or a hacksaw to achieve clean cuts.
Apply Primer (For Plastic Pipes): If you are working with plastic pipes like PVC or CPVC, use a pipe primer to clean and prepare the pipe ends. The primer helps in removing dirt and contaminants while promoting proper adhesion of the solvent cement.
Apply Solvent Cement (For Plastic Pipes): After priming (if required), apply a layer of solvent cement to the outside of one pipe end and the inside of the reducer coupling socket. Make sure to use the appropriate cement compatible with the pipe material.
Align the Pipes: Insert one pipe end into the socket of the reducer coupling, ensuring that it is fully seated. Make sure the pipes are aligned properly, and there is no gap between the pipe end and the coupling socket.
Mark the Joint: Use a marker to mark the joint between the pipe and the coupling. This will serve as a reference point for proper insertion during the final assembly.
Secure the Coupling: If the reducer coupling has a slip-on design, push the coupling towards the marked joint until it is fully seated. For threaded reducer couplings, thread the coupling onto one of the pipes, ensuring a tight fit.
Tighten the Fasteners: If the reducer coupling has fasteners, such as nuts and bolts, tighten them securely to create a leak-resistant seal between the coupling and the pipes. Use the appropriate tools to achieve the recommended torque.
Inspect for Leaks: After installation, inspect the joint and the surrounding area for any signs of leaks. Turn on the water supply or the fluid being conveyed and check for any drips or seepage.
Allow Cure Time (For Plastic Pipes): If you used solvent cement for plastic pipes, allow sufficient time for the cement to cure before subjecting the joint to pressure or stress. Follow the manufacturer's instructions for cure time.
It is essential to follow the manufacturer's guidelines and best practices for the specific type of reducer coupling and pipe material being used. Proper installation and secure fastening will help ensure a leak-free connection and maintain the overall integrity of the plumbing or piping system.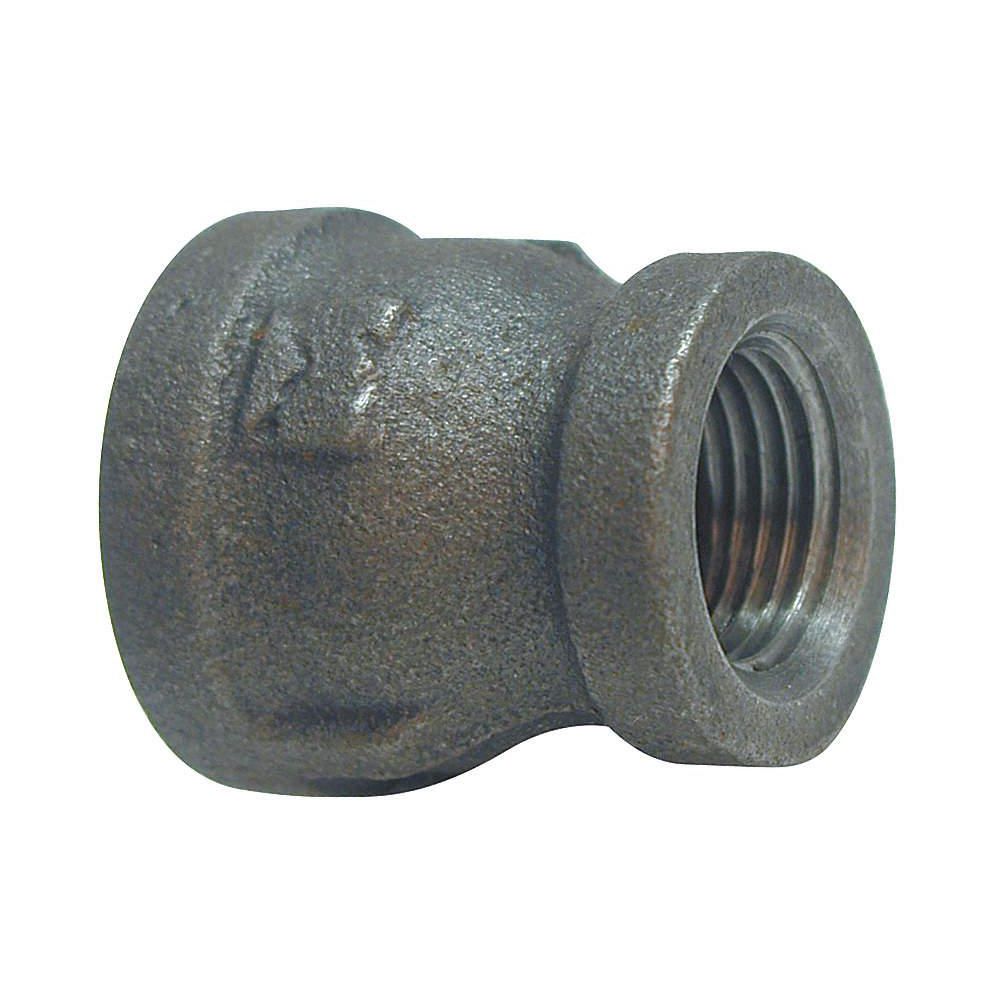 Potential Limitations or Drawbacks of Using a Reducer Coupling
While reducer couplings are commonly used and offer advantages in certain applications, they also have some limitations and drawbacks that should be considered:
Flow Restrictions: Reducer couplings may create flow restrictions due to the change in pipe diameter, which can lead to increased pressure drop and reduced flow rates in the system.
Pressure Loss: When fluid flows through a reducer coupling, there is a pressure loss associated with the change in diameter. This pressure loss can impact the overall system performance, especially in high-pressure applications.
Mechanical Stress: The transition from a larger to a smaller pipe diameter in a reducer coupling can cause mechanical stress and turbulence in the fluid flow, potentially leading to fatigue and premature wear in the system.
Corrosion and Material Compatibility: If the reducer coupling material is not compatible with the materials of the connected pipes, it can lead to galvanic corrosion and deterioration of the coupling, reducing its lifespan.
Space Considerations: Reducer couplings add length to the pipeline due to their tapered design, which may require more space for installation and can be a constraint in compact or crowded installations.
Thermal Expansion: Differences in thermal expansion coefficients between the pipe materials and the reducer coupling material can cause stress and potential leaks at the joints during temperature variations.
Flow Turbulence: The abrupt change in pipe diameter at the reducer coupling can induce flow turbulence, affecting the efficiency of the fluid transport system.
Cost: In some cases, using a reducer coupling may require additional material and labor costs for installation, especially when transitioning between pipes of significantly different diameters.
Disassembly Difficulty: In situations where maintenance or repairs are required, disassembling a reducer coupling can be more challenging compared to other types of pipe fittings, particularly if it is permanently welded or glued.
Limitation in Transitioning Pipe Materials: Reducer couplings may not be suitable for transitioning between pipes with vastly different materials due to potential corrosion or compatibility issues.
Despite these limitations, reducer couplings remain valuable components for connecting pipes of different diameters in plumbing and piping systems. It is essential to carefully consider the specific requirements and challenges of the application to determine whether a reducer coupling is the best choice or if other types of pipe fittings would be more suitable.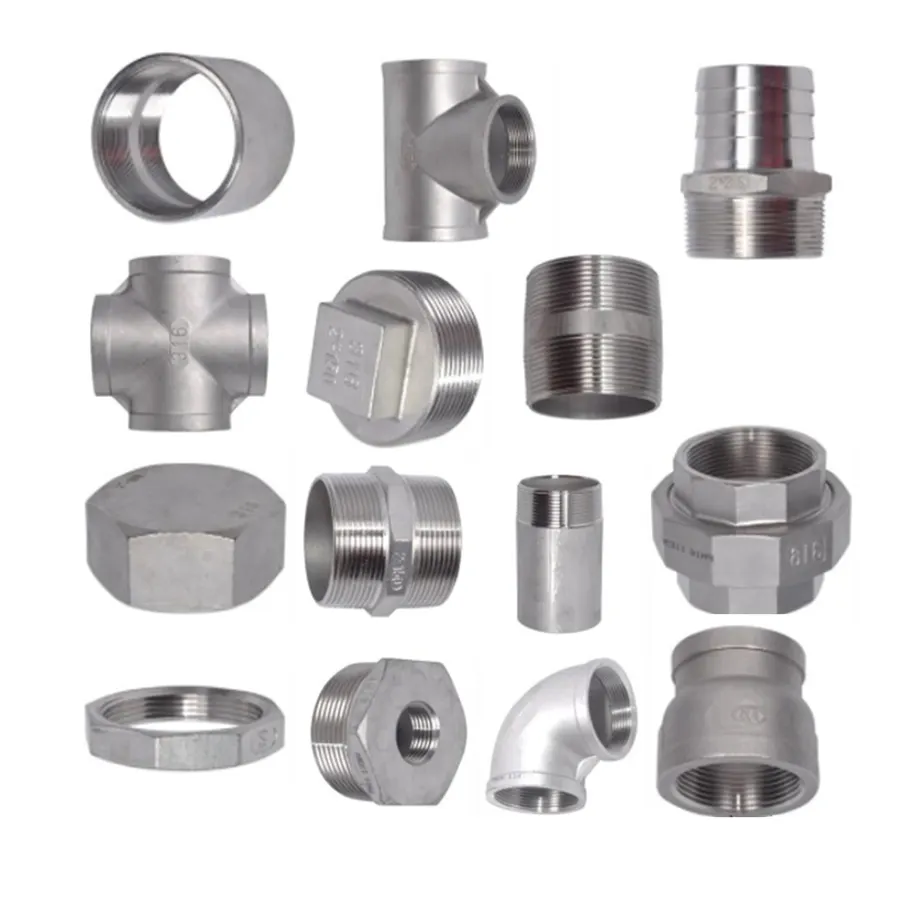 What are the Materials Commonly Used for Manufacturing Reducer Couplings?
Reducer couplings are manufactured using a variety of materials, each chosen based on its specific properties and suitability for different applications. The most commonly used materials for manufacturing reducer couplings include:
PVC (Polyvinyl Chloride): PVC is a widely used material for manufacturing reducer couplings in plumbing systems. It is lightweight, durable, and resistant to corrosion, making it suitable for both indoor and outdoor applications. PVC couplings are commonly used in residential and commercial plumbing installations.
CPVC (Chlorinated Polyvinyl Chloride): CPVC shares similar properties with PVC but has enhanced temperature and pressure resistance. This makes CPVC reducer couplings suitable for hot water and higher-pressure applications.
ABS (Acrylonitrile Butadiene Styrene): ABS is known for its high impact resistance and durability. ABS reducer couplings are commonly used in drain and waste systems, vent lines, and other low-pressure applications.
Brass: Brass reducer couplings are valued for their excellent corrosion resistance and strength. They are often used in plumbing systems where there is a need for a more robust and reliable connection.
Copper: Copper is known for its superior conductivity, making it suitable for applications that require electrical grounding. Copper reducer couplings are commonly used in water supply lines and heating systems.
Stainless Steel: Stainless steel reducer couplings offer excellent corrosion resistance and are ideal for applications that involve aggressive or harsh environments, such as chemical processing or marine applications.
Ductile Iron: Ductile iron is used for manufacturing heavy-duty reducer couplings designed for industrial and large-scale applications. It provides high strength and durability.
When selecting a reducer coupling material, factors such as the fluid or gas being conveyed, temperature and pressure requirements, environmental conditions, and the overall application must be taken into consideration. Additionally, compliance with industry standards and regulations is essential to ensure the reducer coupling's reliability and safety.



editor by CX 2023-09-05