Product Description
WJ Type Spherical Roller Coupling (JB/T7009-2007)
♦Description
♦Basic Parameter and Main Dimension
Note:
kN.m= Norminal Torque; kN= Allowable radial force; d= Internal spline;
m= Wear and tear scale; kg.m²= Rotational inertia; kg= Mass
1. The rotational inertia and weight are approximate values calculated according to the diameter of smaller shaft hole.
2. The allowable compensation amount: WJ1~WJ2 ±3mm, WJ3~WJ9 ± 4mm, WJ10~WJ13 ± 6mm, WJ14~WJ17 ± 8mm
♦Other Products List
Transmission Machinery 
Parts Name
Model
Universal Coupling
WS, WSD, WSP
Cardan Shaft
SWC, SWP, SWZ
Tooth Coupling
CL, CLZ, GCLD, GIICL
GICL, NGCL, GGCL, GCLK
Disc Coupling
JMI, JMIJ, JMII, JMIIJ
High Flexible Coupling
LM
Chain Coupling
GL
Jaw Coupling
LT
Grid Coupling
JS
♦Our Company
HangZhou CZPT Machinery Manufacturing Co., Ltd. is a technology-based company specializing in the design and manufacture of basic transmission parts and various auxiliary non-standard equipment accessories. The products are mainly used in metallurgy, electric power, mining, chemical industry, petroleum, papermaking, shipbuilding, heavy industry, etc.
In many industries, it has provided strong technical and equipment support for many companies around the world. At present, the products are also exported to Russia, Italy, Spain, Brazil, Ukraine, Turkey, Australia, Singapore, Vietnam, Indonesia, Malaysia, Sri Lanka, and other countries and regions.
Welcome to customize products from our factory and please provide your design drawings or contact us if you need other requirements.
♦Our Services
1. Design Services
Our design team has experience in Cardan shafts relating to product design and development. If you have any needs for your new product or wish to make further improvements, we are here to offer our support.
2. Product Services
Raw materials → Cutting → Forging →Rough machining →Shot blasting →Heat treatment →Testing →Fashioning →Cleaning→ Assembly→ Packing→ Shipping
3. Samples Procedure
We could develop the sample according to your requirement and amend the sample constantly to meet your need.
4. Research & Development
We usually research the new needs of the market and develop the new model when there is new cars in the market.
5. Quality Control
Every step should be a special test by Professional Staff according to the standard of ISO9001 and TS16949.
♦FAQ
Q 1: Are you a trading company or a manufacturer?
A: We are a professional manufacturer specializing in manufacturing various series of couplings.
Q 2: Can you do OEM?
Yes, we can. We can do OEM & ODM for all the customers with customized artworks in PDF or AI format.
Q 3: How long is your delivery time?
Generally, it is 20-30 days if the goods are not in stock. It is according to quantity.
Q 4: Do you provide samples? Is it free or extra?
Yes, we could offer the sample but not for free. Actually, we have a very good price principle, when you make the bulk order the cost of the sample will be deducted.
Q 5: How long is your warranty?
A: Our Warranty is 12 months under normal circumstances.
Q 6: What is the MOQ?
A: Usually our MOQ is 1 pcs.
Q 7: Do you have inspection procedures for coupling?
A: 100% self-inspection before packing.
Q 8: Can I have a visit to your factory before the order?
A: Sure, welcome to visit our factory.
Q 9: What's your payment?
A: T/T. 
♦Contact Us
Add: No.11 HangZhou Road,Chengnan park,HangZhou City,ZheJiang Province,China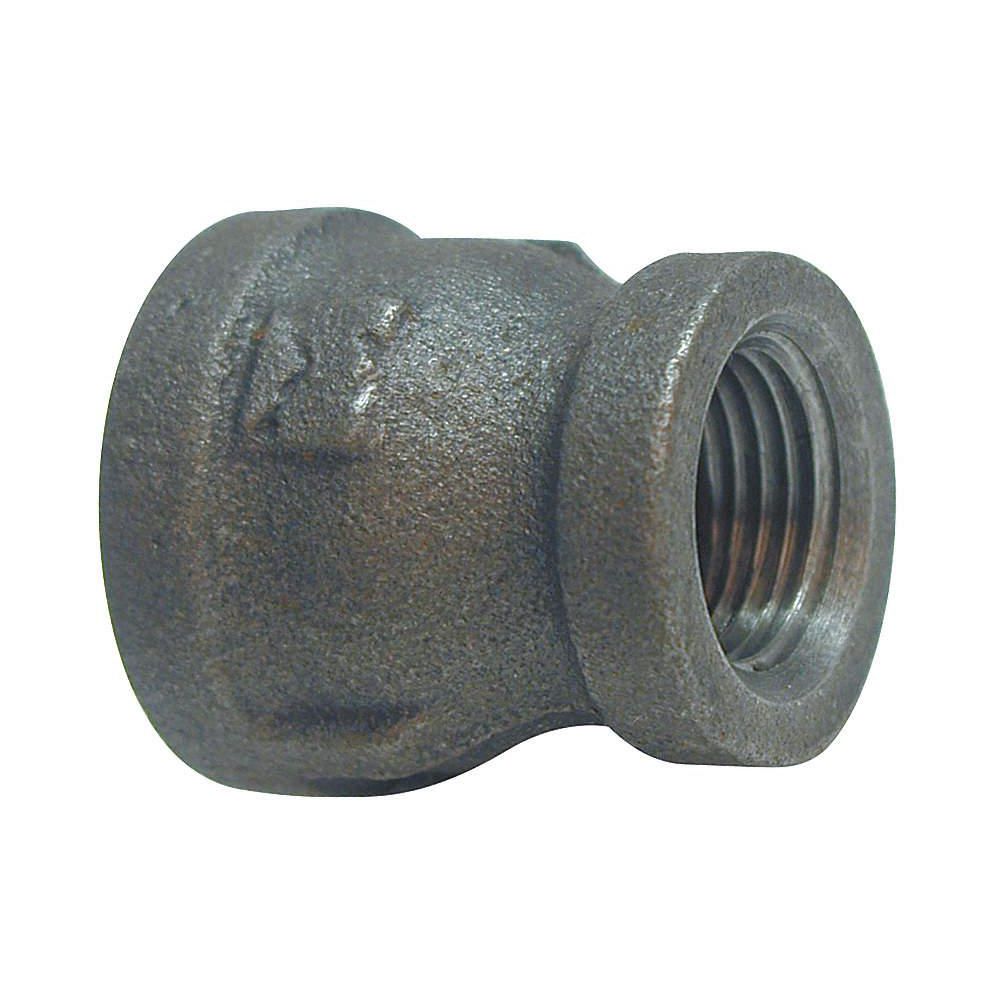 Can a Reducer Coupling Accommodate Misalignment Between Connected Pipes?
Reducer couplings are designed to accommodate a certain degree of misalignment between connected pipes. They offer flexibility that allows for slight angular and axial misalignments, making them suitable for various plumbing and piping applications.
The flexibility of reducer couplings is particularly beneficial when connecting pipes with different diameters, as they help bridge the gap between two pipes of varying sizes. This ability to transition between different pipe sizes while accommodating some misalignment can simplify the installation process and reduce the need for precise alignment during assembly.
However, it is important to note that the amount of misalignment that a reducer coupling can tolerate is limited. Excessive misalignment can lead to stress concentration and increased wear on the coupling and adjoining pipes. In situations where significant misalignment is expected, it is advisable to use other types of flexible couplings, such as expansion joints or flexible rubber couplings, that can handle larger degrees of misalignment.
Proper installation and alignment are still crucial to ensure the reducer coupling's performance and prevent premature wear or failure. Following the manufacturer's guidelines for installation and alignment will help optimize the coupling's functionality and ensure a reliable connection between the pipes.
In summary, while reducer couplings can accommodate some degree of misalignment between connected pipes, it is essential to stay within the specified limits and consider using alternative couplings for applications with significant misalignment requirements.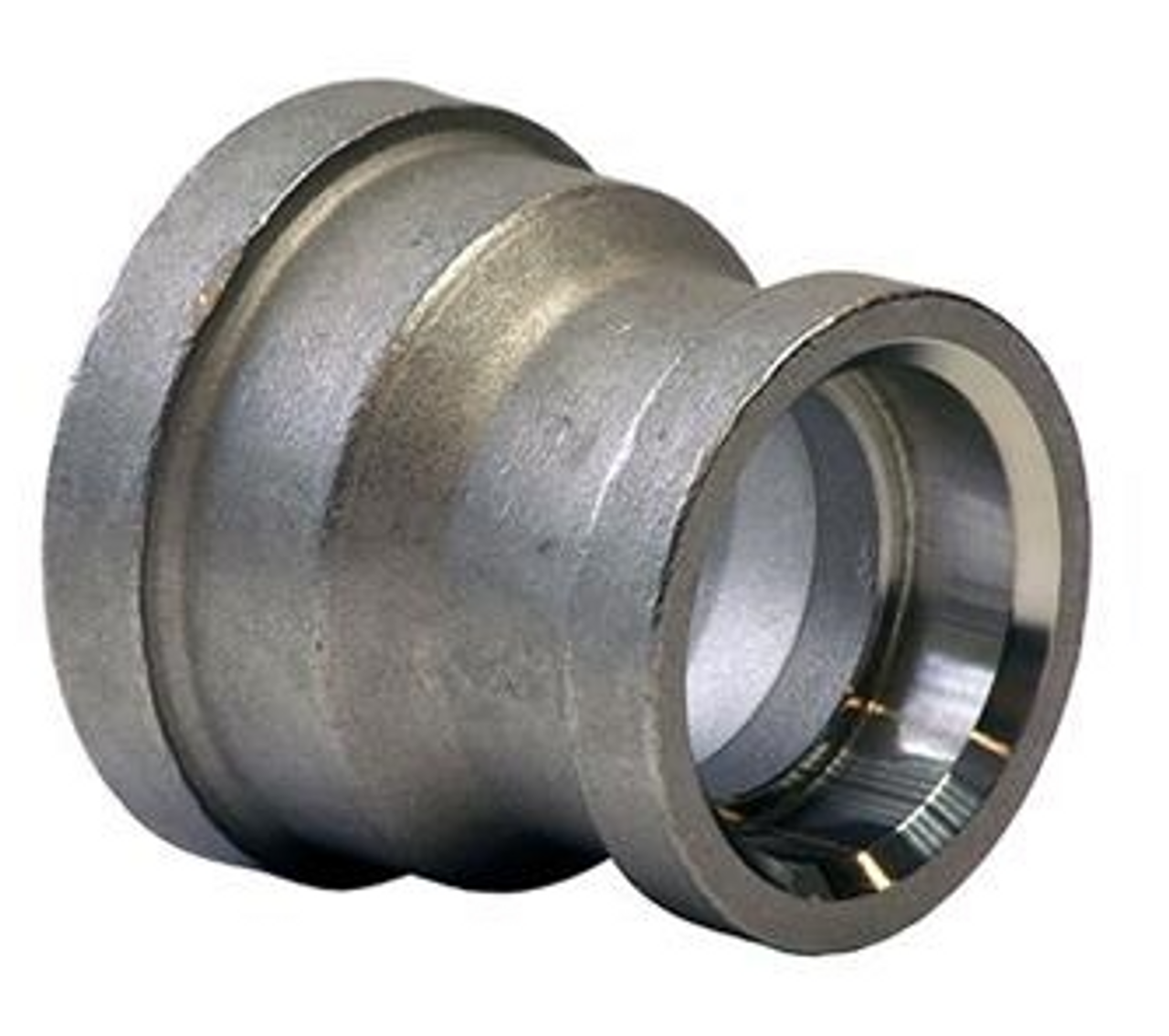 What Are the Differences Between Reducer Couplings and Other Types of Pipe Fittings?
Reducer couplings are a specific type of pipe fitting used to transition between pipes of different diameters. Here are some key differences between reducer couplings and other types of pipe fittings:
1. Function: Reducer couplings are primarily used to join two pipes with different diameters, allowing for a smooth flow transition between them. They ensure a leak-proof connection and maintain the flow capacity of the larger pipe while accommodating the smaller one. On the other hand, other types of pipe fittings, such as elbows, tees, and crosses, are used to change the direction of flow, split the flow into multiple directions, or combine multiple pipes into one.
2. Diameter Transition: The main distinguishing feature of reducer couplings is their ability to connect pipes with different diameters. Elbows, tees, and crosses do not serve this purpose and are not designed to transition between different pipe sizes.
3. Shape and Design: Reducer couplings are usually short in length and have a cylindrical shape. They may have different ends to accommodate the different pipe sizes, such as a bell and spigot or a male and female end. In contrast, elbows have a curved design to change the direction of flow, and tees have a T-shaped configuration to split the flow.
4. Usage: Reducer couplings are commonly used in applications where the pipe size needs to be reduced to match the flow requirements or to fit into a specific space. They are widely used in plumbing, HVAC systems, and various industrial processes. Elbows, tees, and crosses, on the other hand, are used to create complex piping systems and direct flow in specific directions.
5. Installation: Installing a reducer coupling involves a straightforward process of fitting the two pipes into each end of the coupling and securing them with appropriate fasteners or welding, depending on the coupling type. Elbows, tees, and crosses may require more planning and adjustment to achieve the desired flow direction and connection.
6. Versatility: Reducer couplings are versatile in that they can be used to connect pipes of different materials and can be found in various materials such as PVC, stainless steel, and brass. Elbows, tees, and crosses are also available in different materials, but their primary purpose is not to transition between different pipe sizes.
In conclusion, reducer couplings are specifically designed for joining pipes of different diameters, providing a smooth and efficient flow transition. While other pipe fittings like elbows, tees, and crosses serve different functions in directing flow or combining multiple pipes, they do not offer the same capability to connect pipes of varying sizes.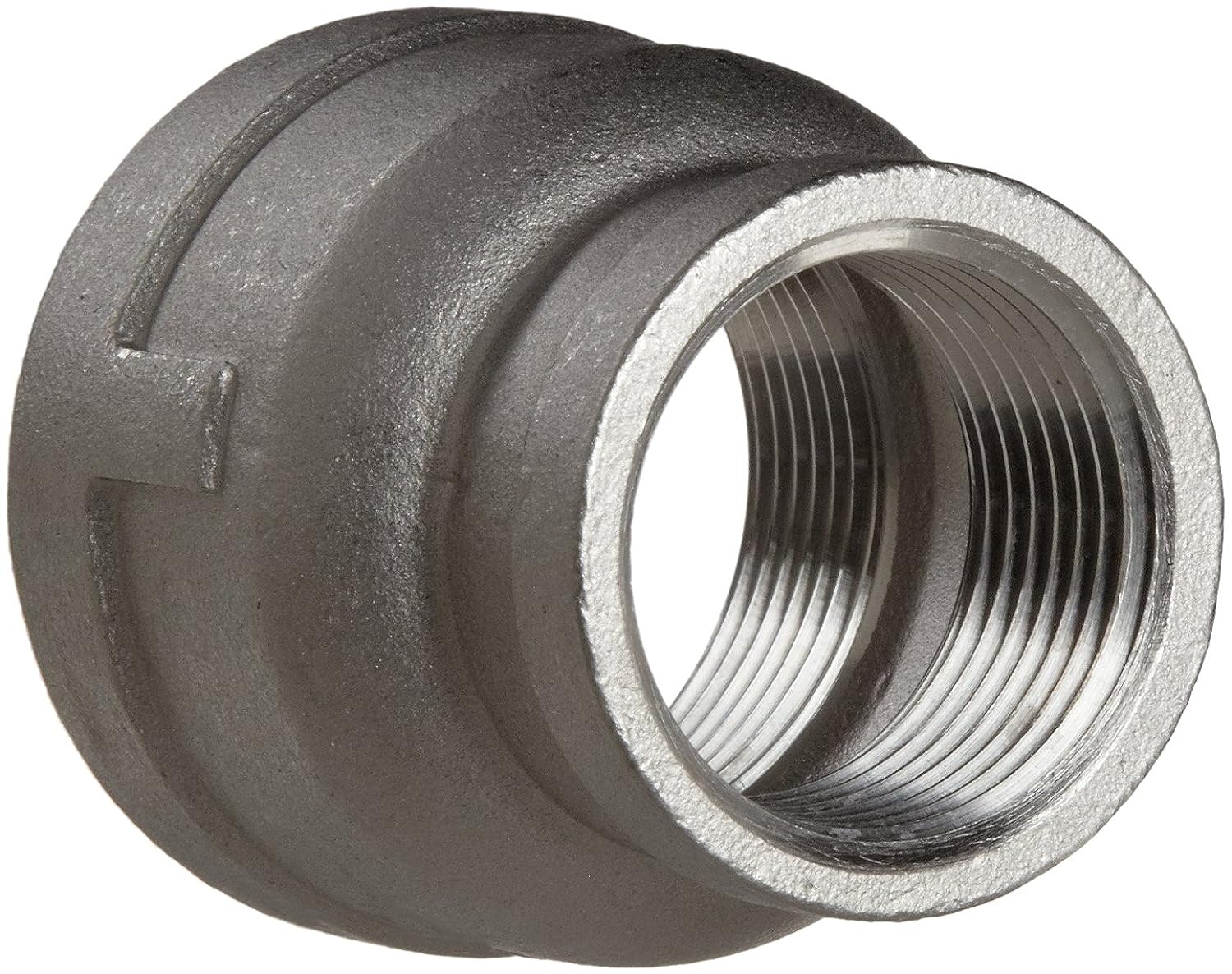 What are the Standard Sizes and Dimensions of Reducer Couplings?
Reducer couplings come in a variety of standard sizes and dimensions to accommodate different pipe diameters. The sizes and dimensions of reducer couplings are typically specified in terms of the nominal pipe size (NPS) and the outside diameter (OD) of the pipe.
For example, a common type of reducer coupling is a "concentric reducer," where the center axis of the two pipe ends remains in line. The standard sizes of concentric reducer couplings include:
1/2″ x 1/4″ NPS
3/4″ x 1/2″ NPS
1″ x 3/4″ NPS
1-1/4″ x 1″ NPS
1-1/2″ x 1-1/4″ NPS
2″ x 1-1/2″ NPS
2-1/2″ x 2″ NPS
3″ x 2-1/2″ NPS
4″ x 3″ NPS
6″ x 4″ NPS
8″ x 6″ NPS
10″ x 8″ NPS
12″ x 10″ NPS
It's important to note that the dimensions of the reducer coupling, including the overall length and the transition length, may vary depending on the specific manufacturer and industry standards. The dimensions of reducer couplings are designed to ensure a proper fit between pipes of different sizes, allowing for a smooth flow transition without abrupt changes that could lead to turbulence or pressure loss.
Additionally, reducer couplings are available in various materials, such as PVC, CPVC, stainless steel, brass, and copper, to suit the compatibility requirements of different pipe materials and applications.
Before selecting a reducer coupling for a specific application, it is crucial to consider the pipe sizes, material compatibility, pressure and temperature ratings, and the joining method to ensure a proper and secure fit for the plumbing or piping system.



editor by CX 2023-09-06