Product Description
Barbed 4/7mm To 3/5mm Hose Straight Connectors 1/4" To 1/8" Pipe Reducer Garden Water Couplings Joints
Material: Plastic Connection Size: 4/7mm (1/4") To 3/5mm(1/8") Hose Interface Color: Black Working Pressure: 1.5-4kg
Description:
1. This Barb Connector is widely used in horticulture irrigation, balcony gardening, garden irrigation and other places.
2. Products made of the new high quality plastic, stable quality, and long service life. 4/7mm (1/4") to 3/5mm (1/8") barbed connectors.
Notice:
It is manual measurement, there may be 1-2 mm error. Due to the difference between different monitors, the picture may not reflect the actual color of the item. Thank you for your understanding.
Packaging & Shipping
Company Profile
ZheJiang FLY E-COMMERCE CO., LTD. is a professional company engaged in the research, development, sale and service of spray nozzles, drippers, water hose, plastic connectors, hydroponic accessories. We are located in HangZhou City, ZheJiang Province with convenient transportation access. Dedicated to strict quality control and thoughtful customer service, our experienced staff members are always available to discuss your requirements, professional products and ensure full customer satisfaction. Our products are exported to clients in such countries and regions as South Korea,Vietnam,Thailand, Indonesia,South Asia,UK,Germany,Poland,United States,Europe,North America. ZheJiang FLY provides precision irrigation solutions to industries such as agriculture , greenhouses, landscapes and mining through professional agronomy, irrigation technology and supply chain capabilities. We fully consider the needs of irrigation professionals when designing, providing high-quality for the irrigation, outdoor lighting and custom molding industries Quality, efficient solutions. From residential landscapes to stadiums, national landmarks, theme parks, city parks, commercial complexes, hotels and municipal buildings, our diverse products can be seen everywhere. Whether you are from New York,Sydney, Paris, Moscow or London, you may have encountered our products on this journey.
ZheJiang FLY keep helping customers around the world achieve less investment and gain more.
FAQ
Q: Can I get some samples?
A: Yes,Sample Orders Welcomed.
Q: Can you give me a discount?
A: We mainly do wholesale services. Our policy is to have a larger quantity and a cheaper price, so we will give you the best price based on the quantity of your order.
Q: The shipping cost is too high. Can you give me a cheaper shipping fee?
A: When we calculate the shipping cost for you, we will use the cheapest and safest delivery, and it is the transportation company that asks us to pay. We can't give you any cheaper or free, please understand. But we can guarantee that we will not ask you to pay more shipping costs, if you think it is too expensive, we can use your own transportation company or agent in China.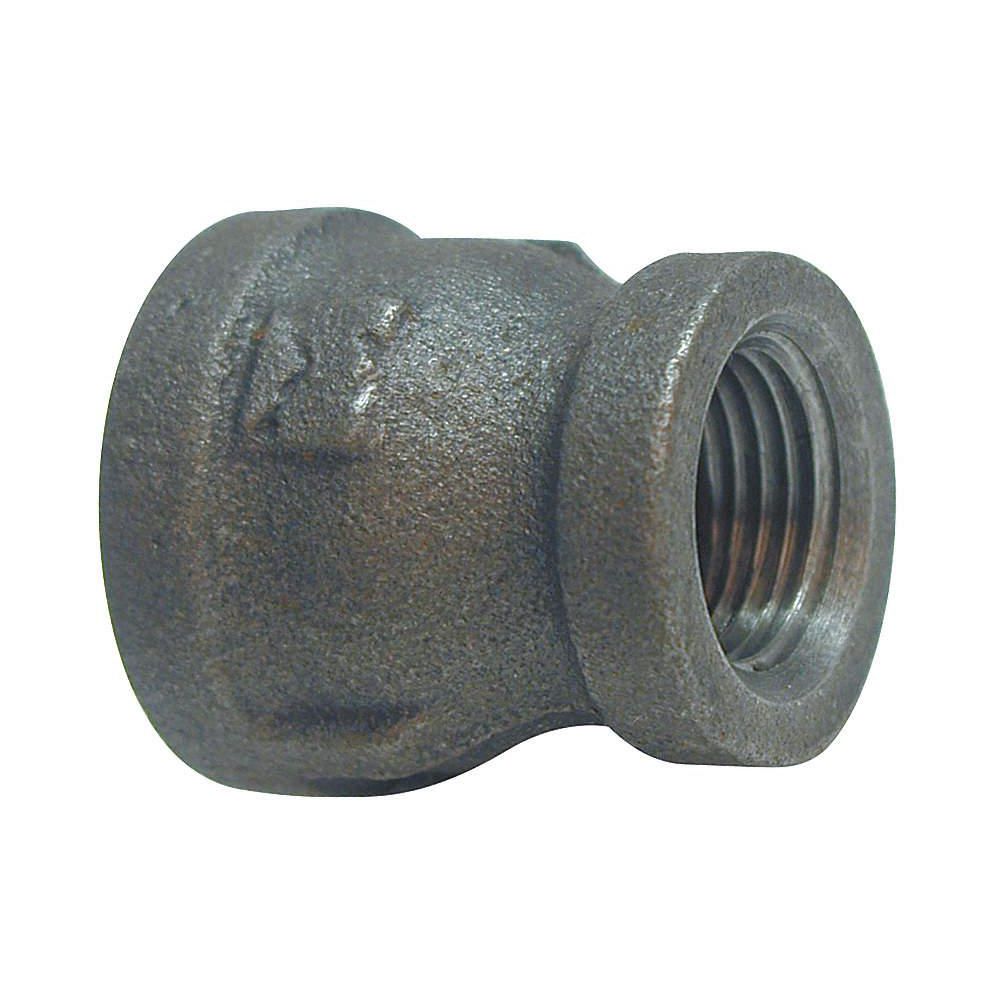 Can a Reducer Coupling Accommodate Misalignment Between Connected Pipes?
Reducer couplings are designed to accommodate a certain degree of misalignment between connected pipes. They offer flexibility that allows for slight angular and axial misalignments, making them suitable for various plumbing and piping applications.
The flexibility of reducer couplings is particularly beneficial when connecting pipes with different diameters, as they help bridge the gap between two pipes of varying sizes. This ability to transition between different pipe sizes while accommodating some misalignment can simplify the installation process and reduce the need for precise alignment during assembly.
However, it is important to note that the amount of misalignment that a reducer coupling can tolerate is limited. Excessive misalignment can lead to stress concentration and increased wear on the coupling and adjoining pipes. In situations where significant misalignment is expected, it is advisable to use other types of flexible couplings, such as expansion joints or flexible rubber couplings, that can handle larger degrees of misalignment.
Proper installation and alignment are still crucial to ensure the reducer coupling's performance and prevent premature wear or failure. Following the manufacturer's guidelines for installation and alignment will help optimize the coupling's functionality and ensure a reliable connection between the pipes.
In summary, while reducer couplings can accommodate some degree of misalignment between connected pipes, it is essential to stay within the specified limits and consider using alternative couplings for applications with significant misalignment requirements.
How to Select the Right Reducer Coupling Material Based on the Fluid Being Conveyed?
Choosing the appropriate material for a reducer coupling is crucial to ensure its compatibility with the fluid being conveyed in plumbing and piping systems. The choice of material depends on factors such as the type of fluid, temperature, pressure, and the surrounding environment. Here are some guidelines to help you select the right reducer coupling material:
1. Identify the Fluid: Determine the type of fluid that will flow through the piping system. Different fluids have varying chemical compositions and properties, which can affect the material's corrosion resistance and overall performance.
2. Consider Corrosion Resistance: If the conveyed fluid is corrosive or contains chemicals that can react with certain materials, choose a reducer coupling material with excellent corrosion resistance. For corrosive environments, materials like stainless steel, PVC, CPVC, or certain types of alloys are often preferred.
3. Temperature and Pressure: Evaluate the operating temperature and pressure of the system. Some materials may have limitations in extreme temperatures or high-pressure conditions. Ensure the selected material can withstand the specific operating conditions.
4. Fluid Compatibility: Check if the material is compatible with the specific fluid to avoid any adverse reactions that could compromise the coupling's integrity or contaminate the conveyed fluid.
5. Environmental Factors: Consider the surrounding environment, including exposure to UV radiation, outdoor elements, or potential impact on the material's mechanical properties.
6. Regulatory Requirements: Ensure that the selected material complies with any industry standards or certifications required for the intended application, especially if the system conveys potable water or is subject to specific regulations.
Common materials used for reducer couplings include:
Stainless Steel: Offers excellent corrosion resistance and is suitable for a wide range of fluids, making it a popular choice for many applications.
PVC and CPVC: These materials are lightweight and corrosion-resistant, making them ideal for non-corrosive fluid conveyance and low-pressure systems.
Brass: Known for its durability and resistance to dezincification, brass is often used for water and gas applications.
Copper: Suitable for water and gas systems, copper is resistant to corrosion and has antimicrobial properties.
Carbon Steel: Provides strength and durability but may require corrosion protection in some environments.
Alloys: Various alloy materials offer enhanced properties such as higher corrosion resistance or better mechanical strength compared to individual metals.
Consulting with a knowledgeable engineer or a professional in the field can be beneficial in making the right material selection for your specific plumbing or piping system. Proper material selection ensures the reducer coupling's reliability and longevity, as well as the overall integrity of the fluid conveyance system.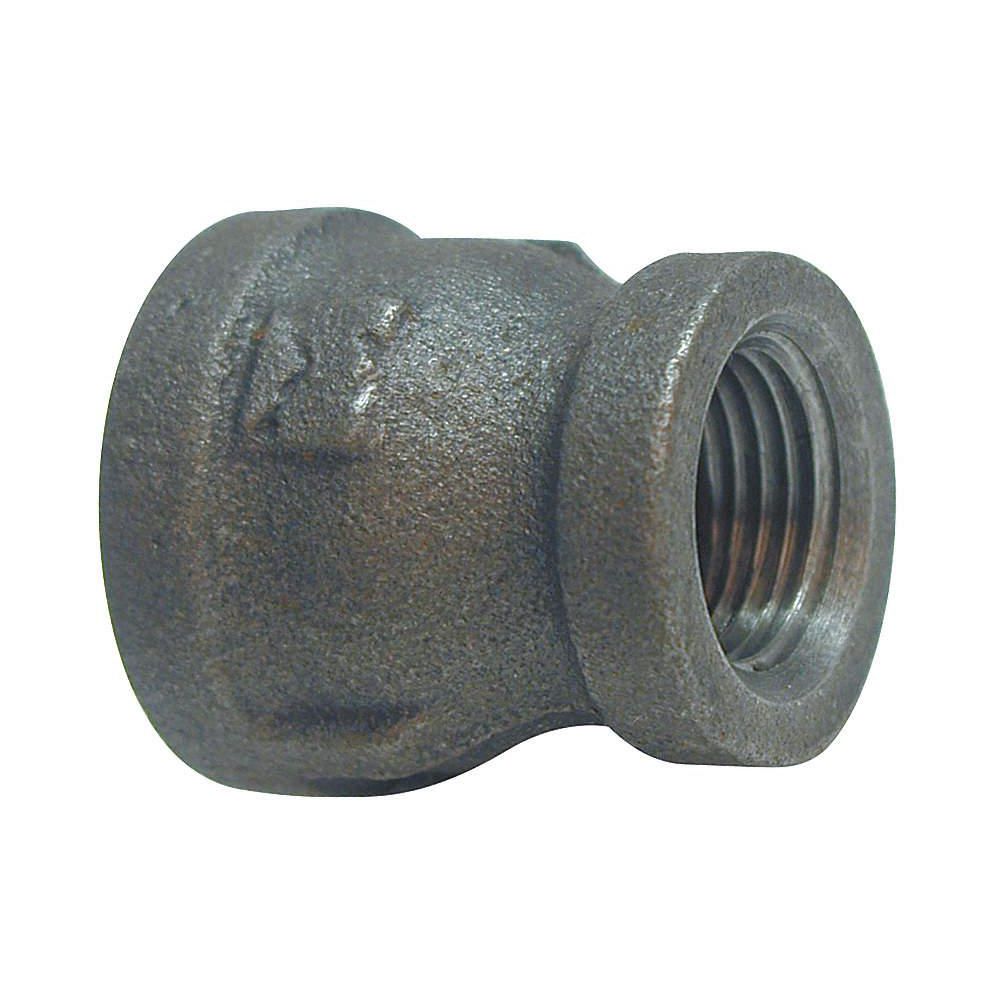 How Does a Reducer Coupling Help Transition Between Pipes of Different Diameters?
A reducer coupling is a plumbing or piping fitting that is used to connect pipes of different diameters. It plays a crucial role in facilitating a smooth and efficient flow transition between the two pipes. Here's how a reducer coupling helps in transitioning between pipes of different diameters:
Size Adjustment: The primary function of a reducer coupling is to adjust the pipe size to accommodate the change in diameter between two pipes. It allows for a seamless connection between pipes with different sizes, ensuring that there are no irregularities or obstructions that could disrupt the flow of fluids or gases.
Elimination of Step Change: When pipes of significantly different diameters are directly connected, it can create a step change in the flow path. This sudden transition can lead to turbulence and pressure loss. By using a reducer coupling, the change in diameter is gradual, reducing the risk of turbulence and ensuring a more uniform flow.
Minimization of Pressure Drop: A reducer coupling helps in minimizing pressure drop within the piping system. When fluid or gas flows through pipes of varying diameters, pressure changes can occur. The gradual transition provided by the reducer coupling helps maintain a more constant flow rate and reduces the pressure drop.
Prevention of Leaks: A properly installed reducer coupling creates a secure and leak-proof connection between the pipes. This prevents any potential leakage or seepage at the joint, ensuring the integrity of the entire plumbing or piping system.
Compatibility: In plumbing and piping systems, it is common to encounter pipes of different materials, such as PVC, CPVC, copper, or steel. Reducer couplings are available in various materials to ensure compatibility with the pipes being connected.
Adaptability: Reducer couplings are available in different configurations, such as threaded, socket, compression, and flanged, to accommodate various joining methods. This adaptability makes them suitable for a wide range of applications and industries.
Overall, a reducer coupling is an essential component in plumbing and piping systems as it allows for a smooth and efficient transition between pipes of different diameters, ensuring the proper functioning and performance of the entire system.



editor by CX 2023-09-18