Product Description
Product Name:Ductile Iron Casting Grooved reducer pipe Coupling for fire equipment
Product Description
Key:grooved pipe fitting,steel pipe connector,hardware,elbow,steel pipe coupling,Reducer
Material:ductile iron/stainless steel/forged steel/stainless steel
Surface Treatment:Spray or dip paint and other corrosion resistant treatment
Packaging:Plastic bags for internal use and wooden cases for external use
Shipping:FedEx,EMS,DHL,AIR or Sea
Payment:T/T,L/C,Money gram,Western union
Application:Fire, water, mines, ships, Marine engineering and other pipeline systems
1.Reducing coupling is suitable for fire fighting, high-rise building and mine piping systems. 
 2.According to different caliber and pressure, suitable for different occasions.  
3.We use ductile iron casting process, external spray anticorrosion.  It has the characteristics of high strength, good toughness, good mechanical properties, simple installation, convenient maintenance, no pollution, and can be reused.  
4.Reducing pipe clamp can solve the connection problem of different pipe diameters, ensure the smooth transfer of fluid or gas, and reduce flow resistance and pressure loss.  
Detailed Photos
Our Advantages
1. Rich manufacturing experience.
2. Design ability.
We have excellent design and development staff.
3. Perfect equipment.
All kinds of production equipment more than 80 sets, professional inspection, testing equipment more than 50 sets.
4. Strict quality control.
Product manufacturing quality in accordance with ISO90001 quality management system requirements.
5. Serve customers attentively.
(1) 24-hour specially-assigned personnel to solve problems for you.
(2) High production efficiency and punctual delivery.
(3) Perfect after-sales service.
Company Profile
HangZhou Tontr Pipeline System Co., Ltd. is located in the beautiful coastal city of HangZhou. It is a professional national-level high-tech industry engaged in the design, development, manufacture and sales of high-pressure pipeline systems.
The company has passed international management system certifications. Product design and development, production process, and quality control are strictly implemented in accordance with the ISO9001 quality management system requirements; product performance meets the requirements of FM, UL, GB5135.11, GB/T8259 and other domestic and foreign standards.
The main products for long-distance liquid supply system.The main function is to transport liquids such as high-pressure emulsion and high-pressure spray to the partial opening of the working face at a high pressure, to provide power for the hydraulic support of the working face, the self-movement of the loader and the tail of the belt conveyor, etc. Provide high pressure water.
The company has solved the connection and installation of pipeline systems for many large state-owned enterprises, and has won wide acclaim from customers.
Pursuing product quality and serving customers with heart is our company's philosophy.Hope we can cooperate with all customers who have needs for a long time.
FAQ
Q1: Are you a manufacturer?
A. Yes, we are A manufacturer, and our products have been certified by ISO and other international management systems.
Q2: What's your delivery time?
B. Depending on the order quantity and your location, it will take about 15-30 days.
Q3: What are your payment terms?
C. We accept 30% T/T in advance and 70% during shipment or at L/C sight.
Q4: Do you provide samples?
D: If you need some samples for testing, we can make them according to your requirements. Samples will be prepared and sent by express within a week, usually arriving within 4-7 days. You need to pay for the sample and shipping fee.
Q5: Can you design and manufacture specifically for customers?
E: Of course. Our design and development personnel can design and produce products according to your needs.
Q6:Could we pay a visit to your factory?
Yes,you are always welcome to our factory.
Packing&Shipping
Certifications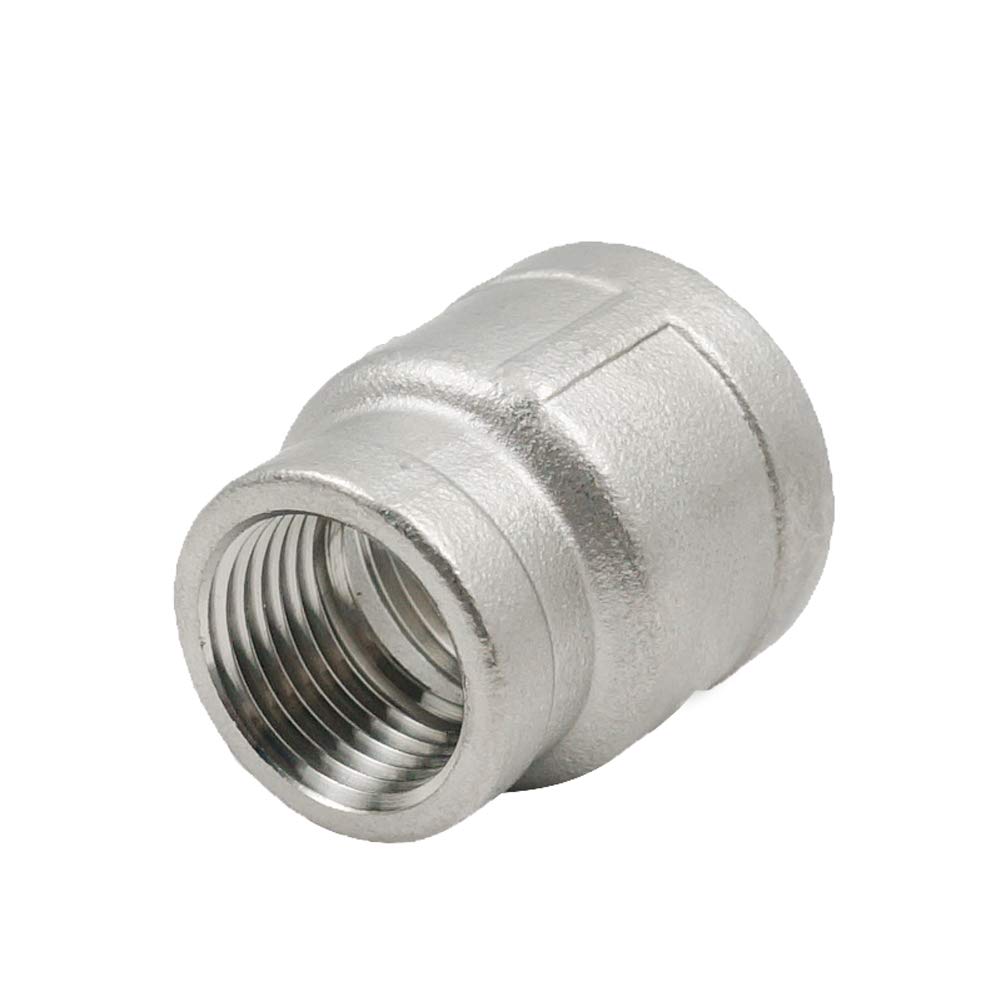 Can a Reducer Coupling be Threaded or Welded onto Pipes?
Yes, a reducer coupling can be either threaded or welded onto pipes, depending on the specific design and intended application. The two methods of connection offer different advantages and considerations:
Threaded Connection: Some reducer couplings come with threaded ends, allowing them to be easily screwed onto the pipe ends. This type of connection is convenient for systems that may need disassembly or reconfiguration in the future. Threaded couplings can be installed and removed without requiring specialized tools or welding equipment. However, it is essential to use thread sealants or Teflon tape to ensure a tight and leak-free connection.
Welded Connection: In some applications, it may be more appropriate to weld the reducer coupling onto the pipes. This method provides a permanent and robust connection that is well-suited for high-pressure or critical systems. Welded joints offer excellent strength and sealing, making them less prone to leaks compared to threaded connections. However, welding requires specialized skills and equipment, and the process can be more time-consuming and irreversible.
The choice between threaded and welded connections depends on various factors, including the system's pressure and temperature requirements, the pipe material, and the level of permanence desired. Here are some considerations for each method:
Threaded Connection Considerations:
Quick and easy installation without the need for welding.
May be suitable for low to medium pressure systems.
Threaded joints may require periodic inspection and re-tightening to maintain their integrity.
Potential for leakage if not properly sealed or maintained.
Welded Connection Considerations:
Provides a permanent and reliable connection.
Well-suited for high-pressure and critical systems.
Minimal risk of leakage when welded correctly.
Requires skilled welders and proper welding equipment.
Difficult to disassemble or modify once welded.
When choosing between threaded and welded connections for a reducer coupling, it is crucial to consider the specific requirements of the system, as well as the available resources and expertise for installation. Consulting with qualified engineers or professionals can help determine the most suitable connection method for a given application.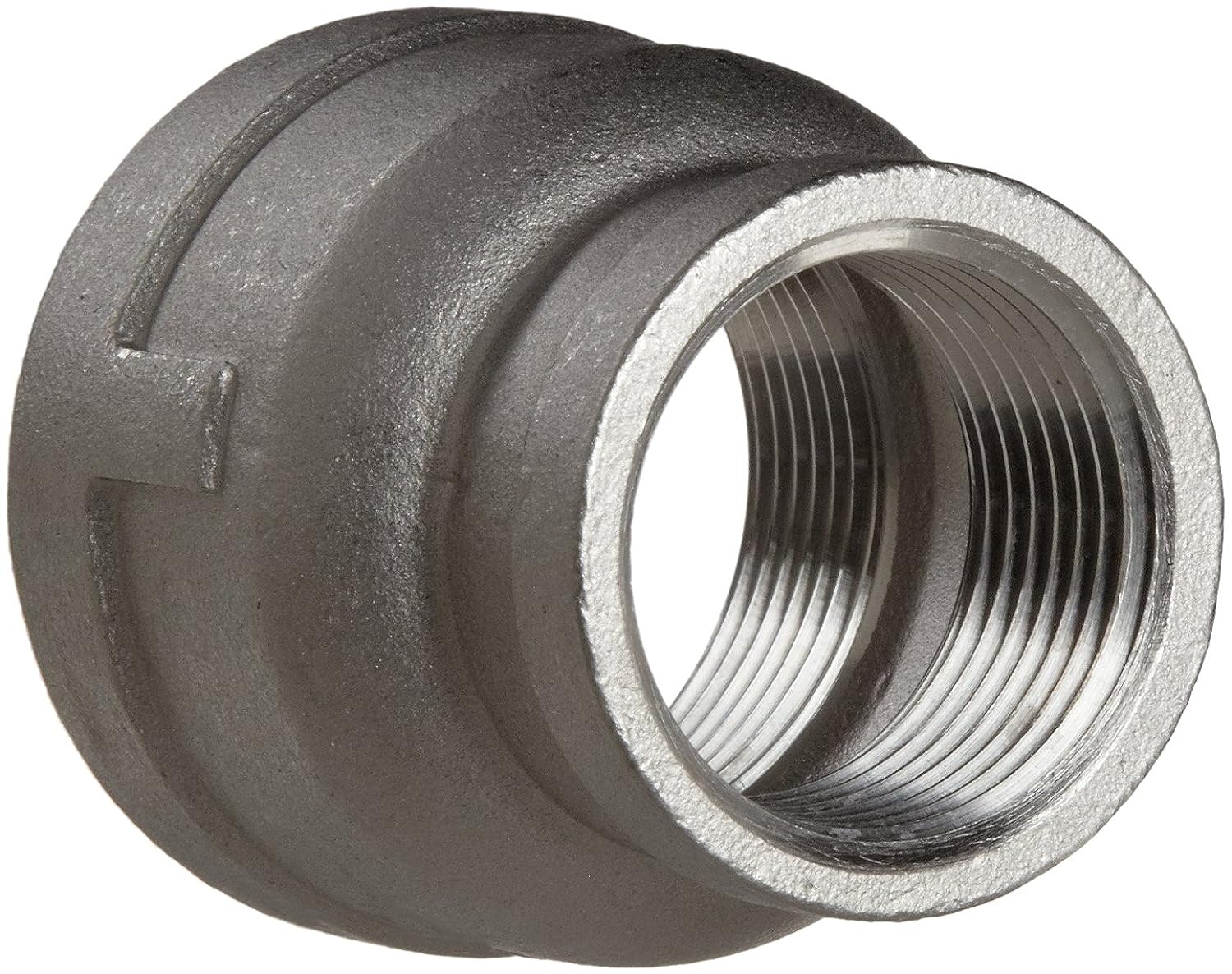 Real-World Examples of Reducer Coupling Usage in Different Industries
Reducer couplings are widely used in various industries where pipes of different diameters need to be connected efficiently and securely. Some real-world examples of their usage include:
Plumbing and Construction: In plumbing systems, reducer couplings are used to transition between different pipe sizes when connecting water supply lines, drainage systems, and irrigation pipes. They are also used in construction for joining pipes in different parts of a building where varying diameters are required.
Oil and Gas Industry: The oil and gas industry often uses reducer couplings in pipelines to connect sections of pipes with different diameters during oil extraction, refining, and transportation processes.
Chemical Processing: Chemical plants and processing facilities use reducer couplings to join pipes in various sections of their processes, accommodating the need for different pipe sizes in mixing, conveying, and storage applications.
Water Treatment: Water treatment plants and facilities use reducer couplings to connect pipes in water distribution systems and wastewater treatment processes.
Food and Beverage Production: In the food and beverage industry, reducer couplings are used to connect pipes of different diameters in production lines, ensuring the efficient flow of ingredients and products.
Pharmaceutical Industry: Pharmaceutical manufacturers utilize reducer couplings to connect pipes in their processing and packaging systems, where hygiene and product integrity are critical.
Mining and Material Handling: In mining operations and material handling facilities, reducer couplings are used to connect pipes for the transportation of minerals, ores, and bulk materials.
Power Generation: Power plants, including thermal, nuclear, and renewable energy facilities, utilize reducer couplings in their piping systems to manage the flow of water, steam, and gases at various points.
Automotive and Transportation: In automotive manufacturing and transportation infrastructure, reducer couplings are used to connect pipes in cooling systems, exhaust systems, and fluid transportation applications.
Agriculture: Agricultural operations use reducer couplings in irrigation systems and fluid transport applications where pipes of different sizes are used to deliver water and fertilizers to crops.
These examples demonstrate the versatility and widespread use of reducer couplings across different industries, playing a crucial role in ensuring the proper functioning of fluid and gas transportation systems.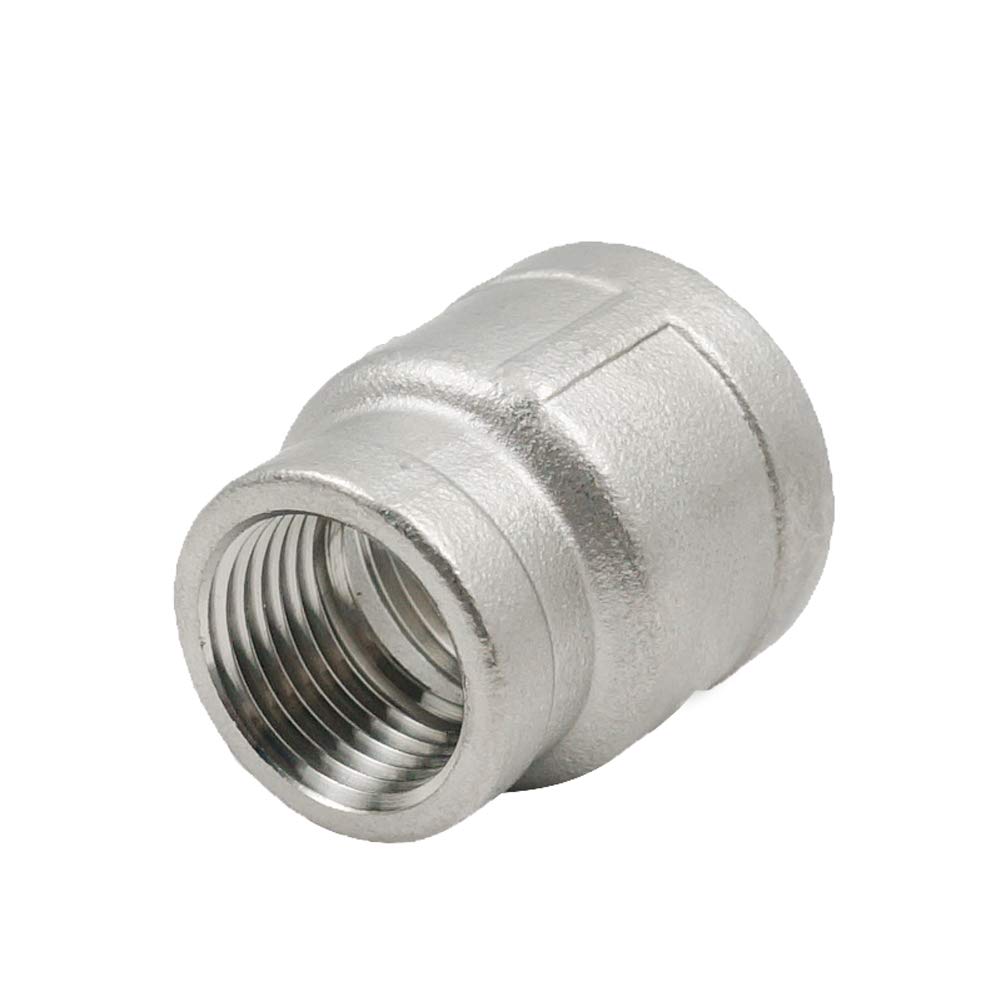 What is a Reducer Coupling and its Usage in Plumbing and Piping Systems
A reducer coupling is a type of plumbing fitting used to connect two pipes of different diameters together. It is designed to reduce the pipe size from a larger diameter to a smaller one, or vice versa, allowing for a smooth flow transition and proper alignment in plumbing and piping systems. The reducer coupling is also known as a reducing coupling or a pipe adapter.
Usage in Plumbing and Piping Systems:
Reducer couplings are widely used in various plumbing and piping systems to:
Flow Transition: In situations where there is a change in pipe size, such as when connecting a larger main supply line to a smaller branch line, a reducer coupling is employed to create a smooth transition and maintain an even flow of fluids or gases.
System Adaptation: Reducer couplings enable the adaptation of plumbing systems that use pipes of different diameters, allowing for flexibility and compatibility in system design.
Pressure Regulation: In some cases, a reducer coupling can be used to regulate the pressure in a plumbing or piping system by adjusting the pipe size and consequently affecting the flow rate.
Repair and Replacement: When repairing or replacing a section of a plumbing system, a reducer coupling can be used to join the new pipe with the existing one, even if they have different diameters.
Expansion and Contraction: In systems that experience thermal expansion and contraction, such as hot water lines, a reducer coupling can accommodate the dimensional changes while maintaining a leak-proof connection.
Reducer couplings come in various materials, including PVC, copper, brass, stainless steel, and more, depending on the specific application and the fluids or gases being conveyed. They are available in different configurations, such as threaded, solvent-weld, or compression fittings, to suit the joining method used in the plumbing or piping system.
Overall, reducer couplings play a vital role in plumbing and piping applications, ensuring proper flow, pressure regulation, and adaptability while maintaining the integrity of the system.



editor by CX 2023-08-07