Product Description
We(HangZhou BST) export construction machinery parts, specializes in the manufacturing and supplying of Shantui, Cat and komat su parts for over 15 years.  Our company has a complete range such as  engine parts ,transmission parts,hydraulic parts,  electrical parts,drive parts,undercarriage parts, filter. Models such as D60/80/155,PC200/220/360 ect. Our advantage lies in:High-quality products, Competitive prices, Timely transaction and Professional service.
If you have any needs:
step 1.pls send us machine model and part No. ,we will confirm and quote.
step 2.pls check our price and tell me your suggestion.
step 3.pls payment and we will arrange delivery.   
undercarriage parts for CZPT komats CAT
D60 /D65/D85
We are suppliers and manufacturer for Komatu,shantui and parts in china 
1. Excavator Parts:PC60, PC200, PC210, PC220, PC270, PC300, PC360, PC400, PC650, 
PC750, PC850, PC1250 
2. Loader Parts :WA320/WA380/WA420/WA460
3.Dozer Parts:D31, D41, D50, D60, D65, D80, D85, D155, D355, D375, D475
4.All models CZPT bulldozer from 80hp-520hp: CZPT SD13 SD16 SD22 SD23 SD32  TY160 TY220 TY230 TY320 bulldozer parts,etc
   All CZPT excavator: CZPT SE60 SE130 SE210 SE220 SE240 SE330 SE360 excavator parts.
   All CZPT Road roller: SR12 SR14 SR16 SR18 SR20 SR22 SR26 road roller parts.
   All CZPT Motor grader : Shantui SG16 SG18 SG21 CZPT Motor grader parts.
   All CZPT wheel loader: CZPT SL20W SL30W SL50W SL60W CZPT wheel loader parts.
5.Cumins Engine: 4B/4BT/6BT/NTA855/KTA13/KTA38/QSK19/QSK23/QSK45/QSK60 etc
6.CAT Excavtor:CAT320C/325C/330C/345C/320D/323D/324D/330D etc
7. CAT dozer: D5B, D5C, D5G, D6C, D6D, D6G, D6M, D6N, D6K, D6H, D6R, D7G, D7F, D7R, D7N,
D8N, D8L, D8R, D8K, D8T, D9G, D9H, D9N, D9R .D10R, D9T, D10T, D11T, D11R, D11 series 
7.CZPT Excavator: EC210B/240B/290B/360B/460B etc
8.Other: CZPT forklift parts , CZPT parts 
14X-30-13512        CYLINDER    D65 D85    
14X-30-13510        CYLINDER    D65 D85    
14X-30-13115        CYLINDER    D60 D65 D85    
14X-30-13114        CYLINDER    D60 D65 D85    
0571 7-09040          BUSHING    D65 D85    
14Z-30-31111         SPRING       D60 D65 D85    
207-30-54141        SPRING        D60 D65 D85 PC250 PC300 PC340 PC350    
207-30-54140        SPRING       BR550 CD110 D60 D65 D70 D85 PC250 PC300 PC340 PC350    
14X-30-13530        CABIN         D65 D85    
14Y-30-11374        CABIN         D60 D65 D85    
14X-30-13310        NUT            D31 D37 D39 D61 D65 D85    
0571 7-08040         BUSHING    D85 532 CS210 D135 D155 D275 D40 D41 D65 PC220 WA300 WA320    
195-50-22860        SEAL    D375 D60 D61 D65 D68 D85    
14X-30-13241        SPACER    D61 D85 D63 D65 D68 D85    
14X-30-13240        SPACER    D60 D65 D85    
203-30-42260        VALVE        D37 D31 CL60 D40 D41 PC60 PC80 PC150 D20 D21 D31    
5711-00900         FITTING     PC450 PC650 WA WA120 WA180 WA700 WA800 WA900    
14X-30-13174        PLATE        PC130 D39 PC45 PC18 PC130 PC88     
57110-8 0571          BOLT          D355    
01643-30823         WASHER    3D84 3D95    
14X-30-13164        HOLDER    D65 D85    
207-30-54160        SEAL          PC300 PC310    
135-30-14620        COVER     D65 D85    
57110-81571        BOLT          WA740 SA12    
01643-31032        WASHER    WA380 WA470 WA480     
0571 0-11018        BOLT            PC290 SAA6D PC220    
57110-81235        BOLT            PC450 SA6D SA12V WA700 WA800 WA900    
01643-31232        WASHER     PC450 WA470 PC300 PC650 WA120 WA380 WA500    
14X-30-13143        PISTON      D60 D65 D85    
150-30-13442        PACKING    D65 D85     
150-30-13480        RING          D65 D85    
150-30-13460        RING,SNAP    D65 D85    
150-30-13430        RING         D75 D80 D85    
14X-30-13124        YOKE        D60 D65 D85    
195-30-14151        WASHER    D65 D85    
195-30-14160        PLATE      D65 D85 D355    
57110-82460        BOLT        GD825 GH320 HD785    
57110-82070        BOLT        PC220 PC240 PC290 D65 D275    
01643-32060        WASHER    PC450 PC650 WA380 WA500 WA600    
101-27-11161        NUT    D20    
101-27-21140        NUT    D20 D21    
103-15-12820        SEAL RING    D65    
103-15-29210        SEAL RING    D85 D175 D225    
103-22-21111        DRUM    D20 D21    
103-22-21130         DRUM    D20 D21    
103-22-22111        FLANGE    D20 D21    
103-22-31110         DRUM    D20 D21    
103-22-31120        FLANGE    D20 D21    
103-22-31131/31130      DRUM D20-6    D20    
103-22-31132        DRUM    D20 D21    
195-30-66520         D375 BOGIE
195-50-5711        D375 EQUALIZER BAR ASS'Y
195-78-71360         D375 PIN
198-911-9141          D275 D375 AIR CONDITIONER
21N-03-37412        PC1250LC OIL COOLER ASS'Y
21T-03-31160         PC2000 AFTER COOLER ASS'Y
427-70-13771         WA600 PIN
600-813-9520         SAD140E SA6D170E
6240-51-1100         SA6D170E OIL PUMP
6240-61-2110         SA6D170E
6560-11-1412         SA6D170E INJECTOR
705-56-36051         WA320 PUMP ASSEMBLY, GEAR
706-7L-01111          PC2000 Motor Assembly
707-01-5710         WA700 CYLINDER ASS'Y,L.H.
708-2L-00961
708-4L-0571
ND116410-9681
57111-62710          Roller Bolt D355U-3
195-27-12632        Segment Bolt D355U-3
180-30-14371        Bushing D355U-3
01803-57130         Segment Nut D355U-3
708-7W-0571      Hydraulic motor of the fan drive D355U-3
195-32-5714       Cat link assembly D355U-3
195-27-12467       Sprocket teeth D355U-3
195-30-00450      Double-breasted support roller assembly D355U-3
195-30-00440      Roller support single-breasted assembly D355U-3
 195-30-05712     Xihu (West Lake) Dis. wheel assembly D355U-3
180-30-14220      Piston ring D355U-3
04064-5710       Spring ring D355U-3
 5719-30000      Oilcan D355U-3
0571 9-10140       Packing D355U-3
195-30-18271     Packing D355U-3
 175-13-21530    Pumping pump D355U-3
 705-21-42571    Pump of working equipment D355U-3
571-71802      Steering gear pump D355U-3
0571 8-66803      Transmission pump D355U-3
07000-15100      O-ring D355U-3
155-30-13230     Spring D355U-3
195-30-05713     Roller supporting assembly D355U-3
0571 9-10140      Dustproof seal D355U-3
5711-00000      Fitting Lubricating D355U-3
 427-33-11611   Xihu (West Lake) Dis. WA800-3
07000-15470     O-ring WA800-3
568-22-12810   O-ring WA800-3
568-33-11430        O-ring WA800-3
56А-46-13480       O-ring WA800-3
427-33-11621        Spring WA800-3
 568-33-11511       Oil Seal WA800-3
569-33-41951       Oil seal WA800-3
 568-33-11531      Seal WA800-3
 568-33-00016      Floating seal (doukon) assembly WA800-3
131-10-11110        Dics
131-10-11120       plates
6215-11-5131      Manifol
569-20-72000     Drive Shaft Assy
6245-11-5240      Centre Manifold
708-1S-00390      pump
"708-1W-00690
" pump
708-7H-00680      motor
0571 0-21754
07000-15160
0571 9-00130 D155
5719-20001        VALVE,LUBRICATING D31
09244-03036         pin PC400 PC450
175-30-24270       plate D155
175-32-01413      track shoe ass'y D155
175-78-21740       Pin D155 D355
175-78-31230      RIPPER TOOTH D85 D155
17A-30-14261      CYLINDER,L.H. D155
17A-30-15110      D155
17A-30-15120      D155
17A-71-11351       CUTTING EDGE D155
17M-27-41630     D275
17M-30-01323
17M-30-01333
17а-27-77110
17а-30-00043      D155
17а-30-00173
17а-30-00183
17А-30-571      D155
17А-30-14340      PISTON D155
17А-71-12451      Bolt D155
17М-30-01310  
17М-71-21530     D155 D275
17М-71-21550     EDGE D275
195-78-21320      PROTECTOR D155 D355
195-78-21331      Bucket Tooth D275 D355 PC400
195-78-21580     PROTECTOR D275 D355
1U3302RC            Bucket Tooth
2 0571 44241        Bucket Tooth PC600
2 0571 44261        pin PC600
423-60-35460     WA430
600-813-9350    starting motor SA6D125E
6210-81-6960    SA6D140E
6732-81-3440    SAA6D102E
714-07-28713   oil filter
8E6259
9J2308
XS85RC             Excavator Buckets Xs85RC by Casting Parts Teeth
XS85РC
20 0571 5 "
KN 70346″
2 0571 93 "
SO 11047″
9Y4357
SBL88082
6U1989
BF836
WDF7929 KIT
4688141
WDA4983
WDA4984-FN
282-9105
9G5127 ST
| | |
| --- | --- |
| After-sales Service: | 1 Year |
| Warranty: | 6 Months |
| Type: | Crawler |
| Application: | Bulldozer |
| Certification: | CE |
| Condition: | New |
Samples:

US$ 100/Piece

1 Piece(Min.Order)

|
Request Sample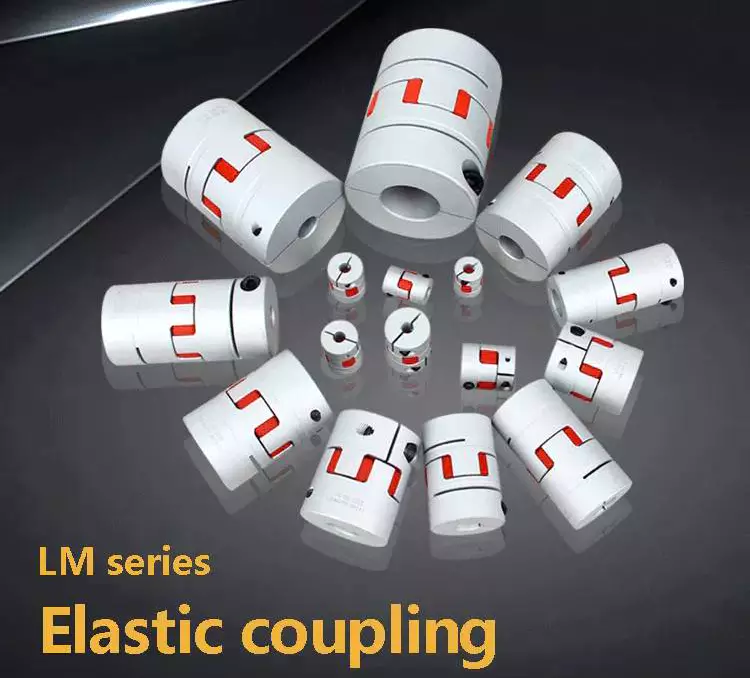 What Is a Coupling?
A coupling is a device used to connect two shafts. It transmits power between them and allows for some misalignment or end movement. There are several types of couplings. The most common ones are gear couplings and planetary couplings. However, there are many others as well.
Transfer of energy
Energy coupling is a process by which two biological reactions are linked by sharing energy. The energy released during one reaction can be used to drive the second. It is a very useful mechanism that synchronizes two biological systems. All cells have two types of reactions, exergonic and endergonic, and they are connected through energy coupling.
This process is important for a number of reasons. The first is that it allows the exchange of electrons and their energy. In a single molecule, this energy transfer involves the exchange of two electrons of different energy and spin. This exchange occurs because of the overlap interaction of two MOs.
Secondly, it is possible to achieve quadratic coupling. This is a phenomenon that occurs in circular membrane resonators when the system is statically deflected. This phenomenon has been gaining a great deal of interest as a mechanism for stronger coupling. If this mechanism is employed in a physical system, energy can be transferred on a nanometer scale.
The magnetic field is another important factor that affects the exchange of energy between semiconductor QWs. A strong magnetic field controls the strength of the coupling and the energy order of the exciton. The magnetic field can also influence the direction of polariton-mediated energy transfer. This mechanism is very promising for controlling the routing of excitation in a semiconductor.
Functions
Couplings play a variety of functions, including transferring power, compensating for misalignment, and absorbing shock. These functions depend on the type of shaft being coupled. There are four basic types: angular, parallel, and symmetrical. In many cases, coupling is necessary to accommodate misalignment.
Couplings are mechanical devices that join two rotating pieces of equipment. They are used to transfer power and allow for a small degree of end-to-end misalignment. This allows them to be used in many different applications, such as the transmission from the gearbox to the differential in an automobile. In addition, couplings can be used to transfer power to spindles.
Types
There are two main types of couplings: rigid and flexible. Rigid couplings are designed to prevent relative motion between the two shafts and are suitable for applications where precise alignment is required. However, high stresses in the case of significant misalignment can cause early failure of the coupling. Flexible couplings, on the other hand, allow for misalignment and allow for torque transmission.
A software application may exhibit different types of coupling. The first type involves the use of data. This means that one module may use data from another module for its operation. A good example of data coupling is the inheritance of an object. In a software application, one module can use another module's data and parameters.
Another type of coupling is a rigid sleeve coupling. This type of coupling has a pipe with a bore that is finished to a specified tolerance. The pipe contains two threaded holes for transmitting torque. The sleeve is secured by a gib head key. This type of coupling may be used in applications where a couple of shafts are close together.
Other types of coupling include common and external. Common coupling occurs when two modules share global data and communication protocols. This type of coupling can lead to uncontrollable error propagation and unforeseen side effects when changes are made to the system. External coupling, on the other hand, involves two modules sharing an external device interface or communication protocol. Both types of coupling involve a shared code structure and depend on the external modules or hardware.
Mechanical couplings are essential in power transmission. They connect rotating shafts and can either be rigid or flexible, depending on the accuracy required. These couplings are used in pumps, compressors, motors, and generators to transmit power and torque. In addition to transferring power, couplings can also prevent torque overload.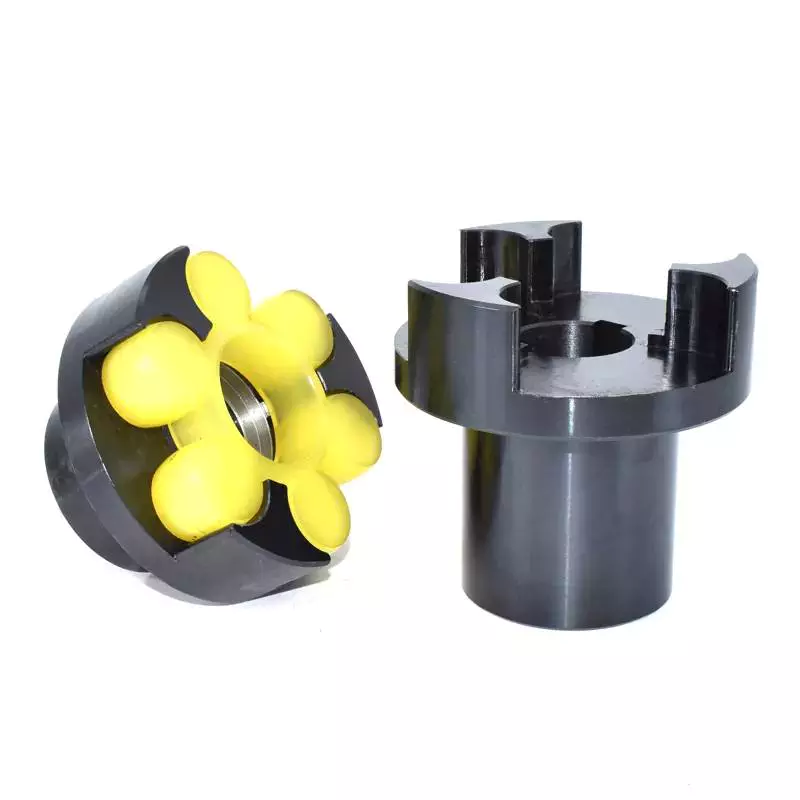 Applications
Different coupling styles are ideal for different applications, and they have different characteristics that influence the coupling's reliability during operation. These characteristics include stiffness, misalignment capability, ease of installation and maintenance, inherent balance, and speed capability. Selecting the right coupling style for a particular application is essential to minimize performance problems and maximize utility.
It is important to know the requirements for the coupling you choose before you start shopping. A proper selection process takes into account several design criteria, including torque and rpm, acoustic signals, and environmental factors. Once you've identified these parameters, you can select the best coupling for the job.
A gear coupling provides a mechanical connection between two rotating shafts. These couplings use gear mesh to transmit torque and power between two shafts. They're typically used on large industrial machines, but they can also be used in smaller motion control systems. In smaller systems, a zero-backlash coupling design is ideal.
Another type of coupling is the flange coupling. These are easy to manufacture. Their design is similar to a sleeve coupling. But unlike a sleeve coupling, a flange coupling features a keyway on one side and two threaded holes on the other. These couplings are used in medium-duty industrial applications.
Besides being useful for power transmission, couplings can also prevent machine vibration. If vibration occurs in a machine, it can cause it to deviate from its predetermined position, or damage the motor. Couplings, however, help prevent this by absorbing the vibration and shock and preventing damage to expensive parts.
Couplings are heavily used in the industrial machinery and electrical industries. They provide the necessary rotation mechanism required by machinery and other equipment. Coupling suppliers can help customers find the right coupling for a specific application.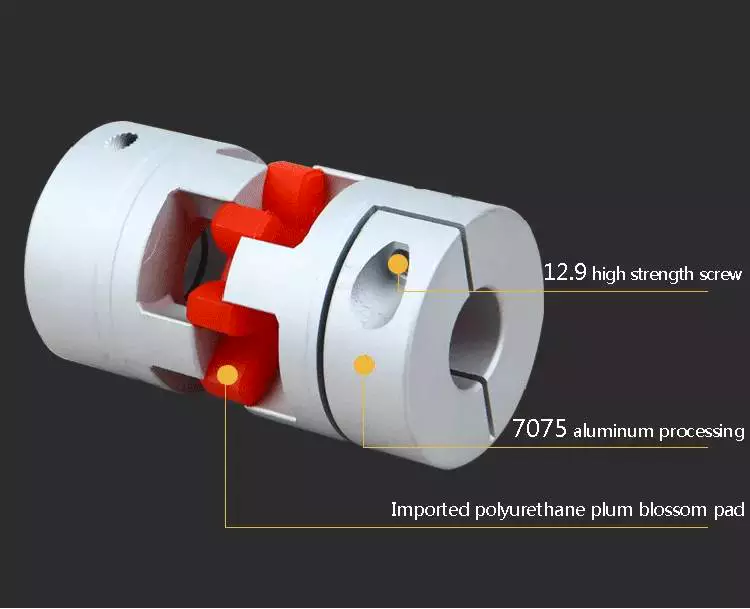 Criteria for selecting a coupling
When selecting a coupling for a specific application, there are a number of different factors to consider. These factors vary greatly, as do operating conditions, so selecting the best coupling for your system can be challenging. Some of these factors include horsepower, torque, and speed. You also need to consider the size of the shafts and the geometry of the equipment. Space restrictions and maintenance and installation requirements should also be taken into account. Other considerations can be specific to your system, such as the need for reversing.
First, determine what size coupling you need. The coupling's size should be able to handle the torque required by the application. In addition, determine the interface connection, such as straight or tapered keyed shafts. Some couplings also feature integral flange connections.
During the specification process, be sure to specify which materials the coupling will be made of. This is important because the material will dictate most of its performance characteristics. Most couplings are made of stainless steel or aluminum, but you can also find ones made of Delrin, titanium, or other engineering-grade materials.
One of the most important factors to consider when selecting a coupling is its torque capability. If the torque rating is not adequate, the coupling can be damaged or break easily. Torque is a major factor in coupling selection, but it is often underestimated. In order to ensure maximum coupling performance, you should also take into consideration the size of the shafts and hubs.
In some cases, a coupling will need lubrication throughout its lifecycle. It may need to be lubricated every six months or even once a year. But there are couplings available that require no lubrication at all. An RBI flexible coupling by CZPT is one such example. Using a coupling of this kind can immediately cut down your total cost of ownership.




editor by CX 2023-05-16