Product Description
Material: PE100,                                   
Characters of pipe:
1, Light weight, long service life
The weight of HDPE pipe is 1 eighth that of steel pipe, while its service life is 8-10 times more than steel pipe.
2, Good anti-corrosion, good wear-resistance, anti-aging.
HDPE pipe has great corrosion resistance. It has good impact and pressure resistance performance, so it is widely used in piping project under different conditions.
3, High-toughness
It is not easy to break when suffer with the impact of the internal and external force, and it can be bent under water,and excellent anti-wave.
The concave-convex is within 30°of area, can be connected directly on land.
4, Low noise in media transportation.
Smooth surface, low resistance of fluids, low noise.
5, Easy installation
They are convenient to install and need no anti-corrosion treatment or welding work, which can reduce installation difficulty and save lots of working expenses under complex or special environment.
Applications:
1. Dredging Industry: Floating dredge pipe for river channel/sea shore/lake/pond, sand sunction/slurry dredge, 
2. To transport na tural gas & coal gas,
3. Food & chemical industry,
4. To transport ore & mud,
5. To replace cement pipe, cast iron pipe & steel pipe,
6. Landscaping pipeline,
7. City and town water supply
FAQ
 
1.  Q: Are you a manufacturer?
   A: Yes. we are manufacture and trading of HDPE & PPR firefighting pipe,pluming pipe and fittings.
 
2. Q: What is the shipping port?
    A: ZheJiang or HangZhou port.
 
3. Q: Can I get free samples?
    A: We can offer you free sample, but we don't bear courier fee.
 
4. Q: What is the delivery time?
    A: It depends on the product quantity. If the stock is enough, products will be sent out as soon as possible. We usually have stocks.
 
5.  Q: Can I order in small quantity first?
     A: Yes, trial order is welcome.
 
6. Q:Do you manufacture OEM products?
    A: Yes, we can maufacture OEM products. Please contact salesman to discuss product details and other issues.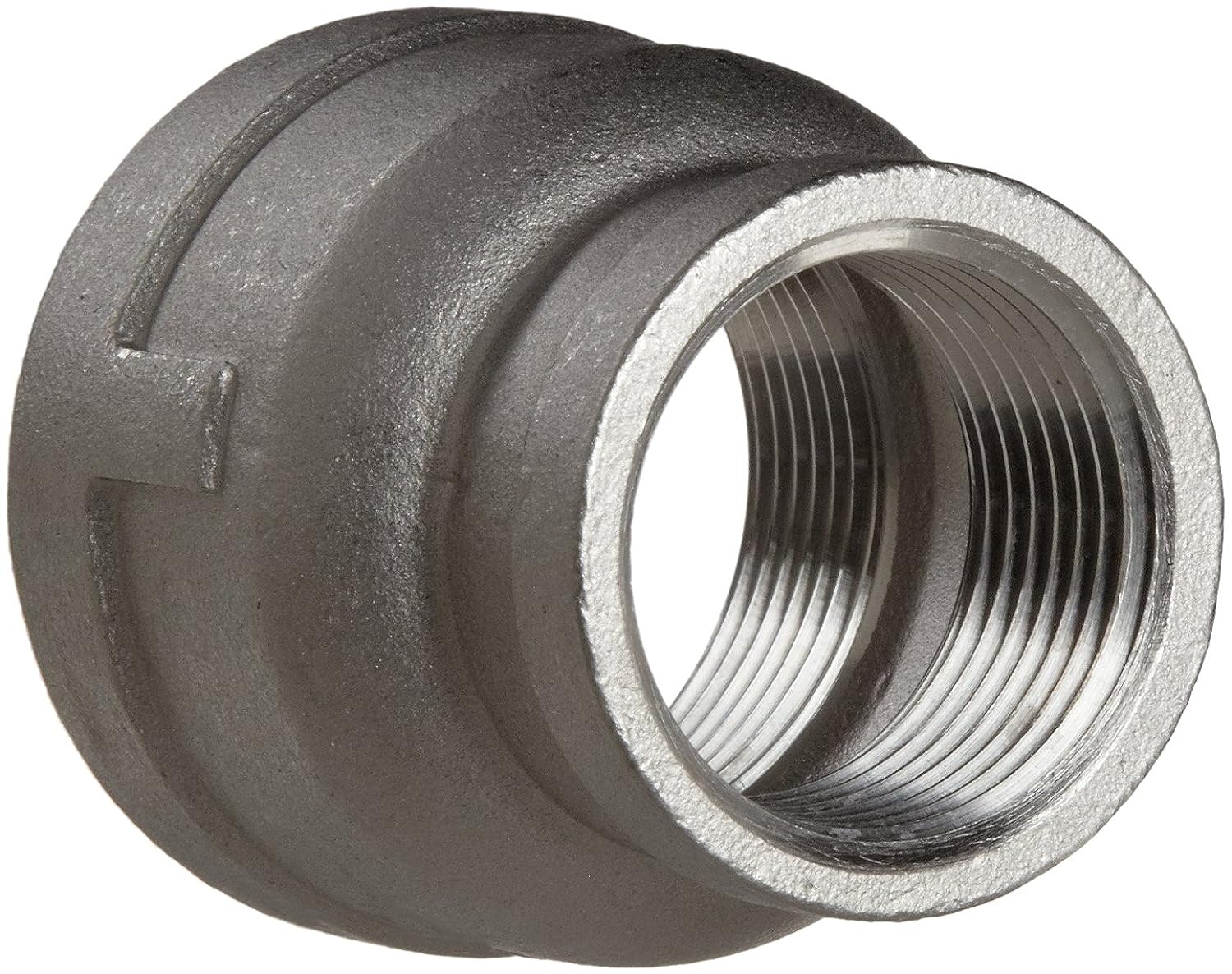 How Do Temperature and Environmental Conditions Affect Reducer Coupling Performance?
The performance of reducer couplings can be influenced by temperature and environmental conditions. Here are some key considerations:
Temperature: Reducer couplings are typically made from materials that can withstand a wide range of temperatures. However, extreme temperatures can affect the coupling's properties and performance. In high-temperature environments, certain materials may experience thermal expansion, which can impact the coupling's dimensions and fit. Conversely, in very low temperatures, the materials may become more rigid and prone to cracking or brittleness. When selecting a reducer coupling, it's essential to consider the temperature range it will be exposed to and choose a material that can handle those conditions.
Corrosive Environments: In corrosive environments, such as those with high humidity or chemical exposure, the materials used in the reducer coupling must be resistant to corrosion. Corrosion can weaken the coupling over time, leading to leaks or failure. Materials like stainless steel or PVC are often preferred for their corrosion resistance in such environments.
UV Exposure: For outdoor applications, UV exposure from sunlight can cause degradation of certain materials over time. UV-resistant materials or protective coatings may be necessary to prevent UV-induced damage.
Pressure and Load: Environmental conditions, such as changes in pressure or loads, can also impact the performance of reducer couplings. High-pressure applications require couplings that can handle the specific pressure ratings, and overloading the coupling beyond its capacity can lead to failure.
Hygiene and Cleanliness: In industries where hygiene is critical, such as food and beverage or pharmaceuticals, reducer couplings used in piping systems should be easy to clean and maintain to prevent contamination.
In summary, the proper selection of materials and design considerations based on the temperature and environmental conditions in which the reducer coupling will operate are crucial to ensuring its optimal performance and longevity. Following manufacturer guidelines and using couplings specifically designed for the intended environment will help maintain the coupling's functionality and integrity over time.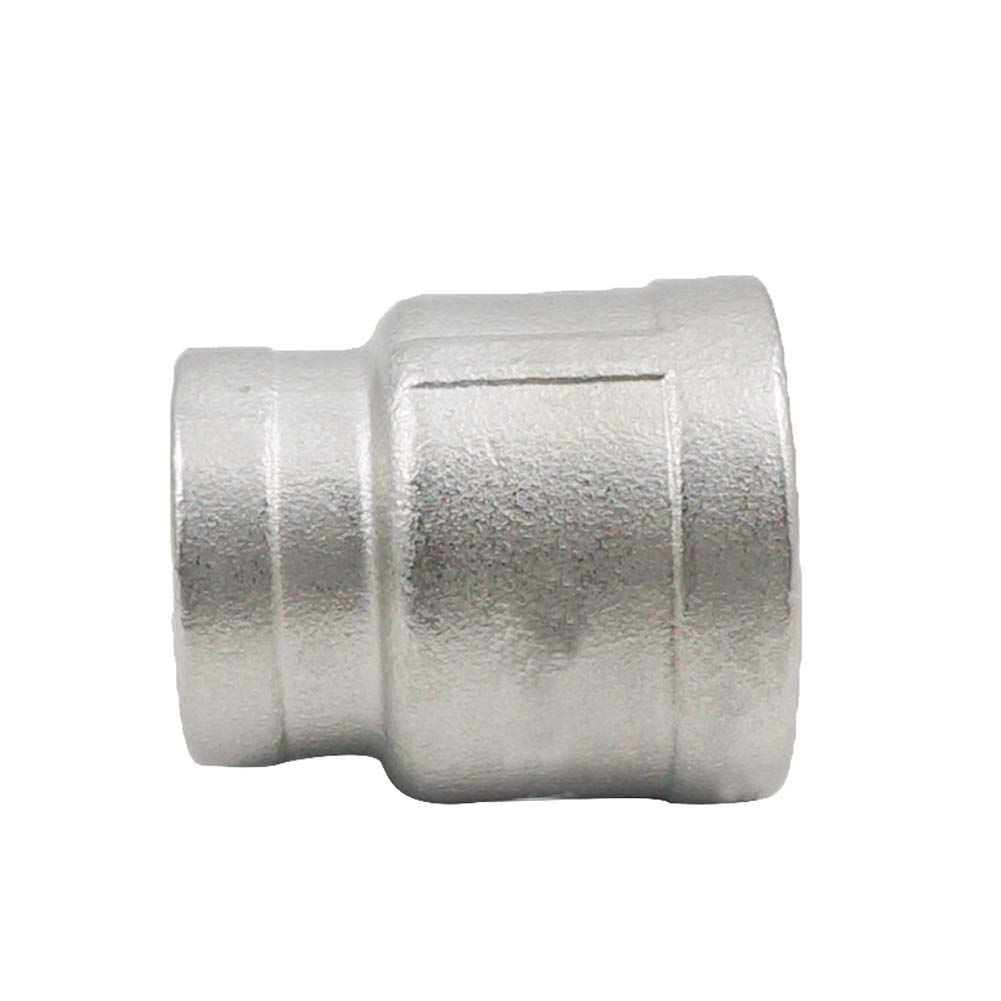 Calculating the Required Size and Specifications for a Reducer Coupling
Choosing the right size and specifications for a reducer coupling involves considering the diameters of the pipes being connected and the specific requirements of the application. Here's a step-by-step guide on how to calculate the required size and specifications for a reducer coupling:
Measure Pipe Diameters: Measure the outside diameter (OD) of both the larger and smaller pipes that need to be connected. Make sure to measure accurately to get precise dimensions.
Determine Pipe Material: Identify the material of both pipes, as the reducer coupling should be compatible with the materials of the pipes it connects.
Check Standards and Codes: Consult relevant plumbing codes and standards to ensure compliance with regulations and guidelines for pipe fittings.
Calculate the Required Size: Subtract the outside diameter of the smaller pipe from the outside diameter of the larger pipe. The result will give you the nominal size of the reducer coupling needed.
Select the Material: Choose a reducer coupling material that is suitable for the specific application and is compatible with the materials of the pipes being connected.
Consider Pressure and Temperature: Determine the operating pressure and temperature of the system, and select a reducer coupling that can handle these conditions without failure.
Check End Types: Verify the end types of the reducer coupling to ensure they match the joining methods of the pipes. Common end types include threaded, solvent weld, or push-fit connections.
Account for Flow Rate: If the application involves fluid flow, consider the flow rate to ensure the reducer coupling can handle the required volume without causing excessive pressure drop.
Confirm Length and Dimensions: Check the overall length and dimensions of the reducer coupling to ensure it fits properly in the available space and does not cause any obstructions.
Verify Ratings and Certifications: If the application requires specific certifications or ratings (e.g., pressure ratings, NSF certification for drinking water applications), ensure that the chosen reducer coupling meets these requirements.
By following these steps and considering all relevant factors, you can accurately calculate the required size and specifications for a reducer coupling that will provide a secure and reliable connection between pipes of different diameters.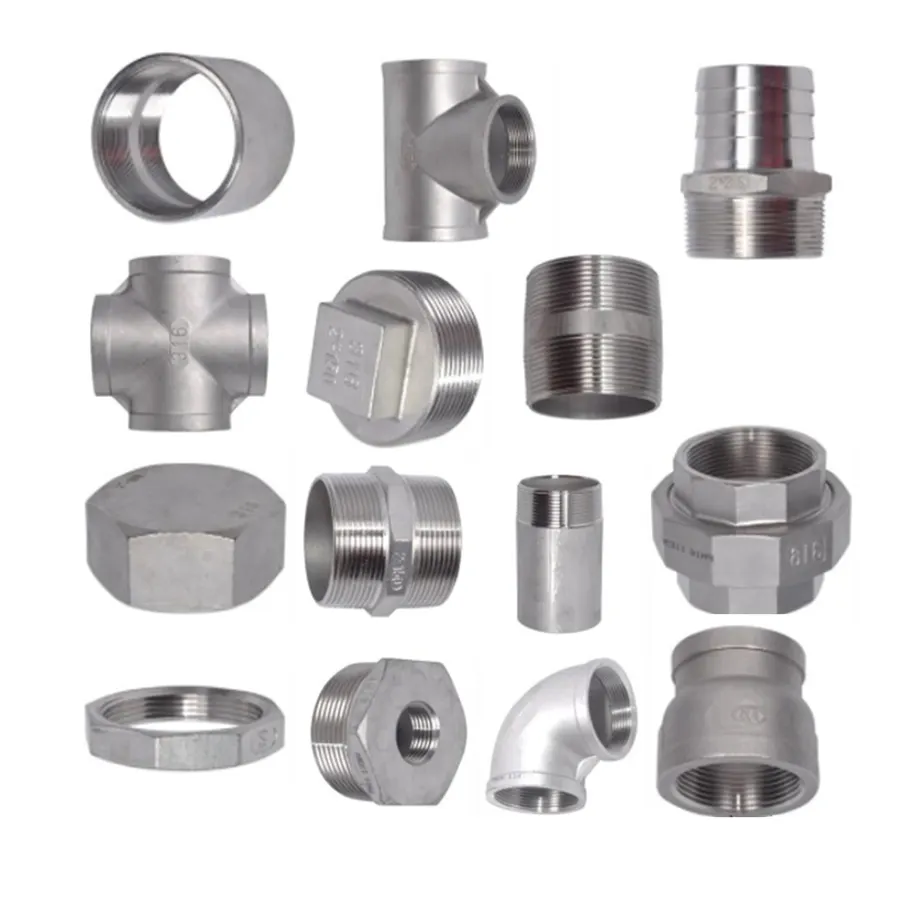 What are the Materials Commonly Used for Manufacturing Reducer Couplings?
Reducer couplings are manufactured using a variety of materials, each chosen based on its specific properties and suitability for different applications. The most commonly used materials for manufacturing reducer couplings include:
PVC (Polyvinyl Chloride): PVC is a widely used material for manufacturing reducer couplings in plumbing systems. It is lightweight, durable, and resistant to corrosion, making it suitable for both indoor and outdoor applications. PVC couplings are commonly used in residential and commercial plumbing installations.
CPVC (Chlorinated Polyvinyl Chloride): CPVC shares similar properties with PVC but has enhanced temperature and pressure resistance. This makes CPVC reducer couplings suitable for hot water and higher-pressure applications.
ABS (Acrylonitrile Butadiene Styrene): ABS is known for its high impact resistance and durability. ABS reducer couplings are commonly used in drain and waste systems, vent lines, and other low-pressure applications.
Brass: Brass reducer couplings are valued for their excellent corrosion resistance and strength. They are often used in plumbing systems where there is a need for a more robust and reliable connection.
Copper: Copper is known for its superior conductivity, making it suitable for applications that require electrical grounding. Copper reducer couplings are commonly used in water supply lines and heating systems.
Stainless Steel: Stainless steel reducer couplings offer excellent corrosion resistance and are ideal for applications that involve aggressive or harsh environments, such as chemical processing or marine applications.
Ductile Iron: Ductile iron is used for manufacturing heavy-duty reducer couplings designed for industrial and large-scale applications. It provides high strength and durability.
When selecting a reducer coupling material, factors such as the fluid or gas being conveyed, temperature and pressure requirements, environmental conditions, and the overall application must be taken into consideration. Additionally, compliance with industry standards and regulations is essential to ensure the reducer coupling's reliability and safety.



editor by CX 2023-09-04