Product Description
Material: PE100,                                   
Characters of pipe:
1, Light weight, long service life
The weight of HDPE pipe is 1 eighth that of steel pipe, while its service life is 8-10 times more than steel pipe.
2, Good anti-corrosion, good wear-resistance, anti-aging.
HDPE pipe has great corrosion resistance. It has good impact and pressure resistance performance, so it is widely used in piping project under different conditions.
3, High-toughness
It is not easy to break when suffer with the impact of the internal and external force, and it can be bent under water,and excellent anti-wave.
The concave-convex is within 30°of area, can be connected directly on land.
4, Low noise in media transportation.
Smooth surface, low resistance of fluids, low noise.
5, Easy installation
They are convenient to install and need no anti-corrosion treatment or welding work, which can reduce installation difficulty and save lots of working expenses under complex or special environment.
Applications:
1. Dredging Industry: Floating dredge pipe for river channel/sea shore/lake/pond, sand sunction/slurry dredge, 
2. To transport na tural gas & coal gas,
3. Food & chemical industry,
4. To transport ore & mud,
5. To replace cement pipe, cast iron pipe & steel pipe,
6. Landscaping pipeline,
7. City and town water supply
FAQ
 
1.  Q: Are you a manufacturer?
   A: Yes. we are manufacture and trading of HDPE & PPR firefighting pipe,pluming pipe and fittings.
 
2. Q: What is the shipping port?
    A: ZheJiang or HangZhou port.
 
3. Q: Can I get free samples?
    A: We can offer you free sample, but we don't bear courier fee.
 
4. Q: What is the delivery time?
    A: It depends on the product quantity. If the stock is enough, products will be sent out as soon as possible. We usually have stocks.
 
5.  Q: Can I order in small quantity first?
     A: Yes, trial order is welcome.
 
6. Q:Do you manufacture OEM products?
    A: Yes, we can maufacture OEM products. Please contact salesman to discuss product details and other issues.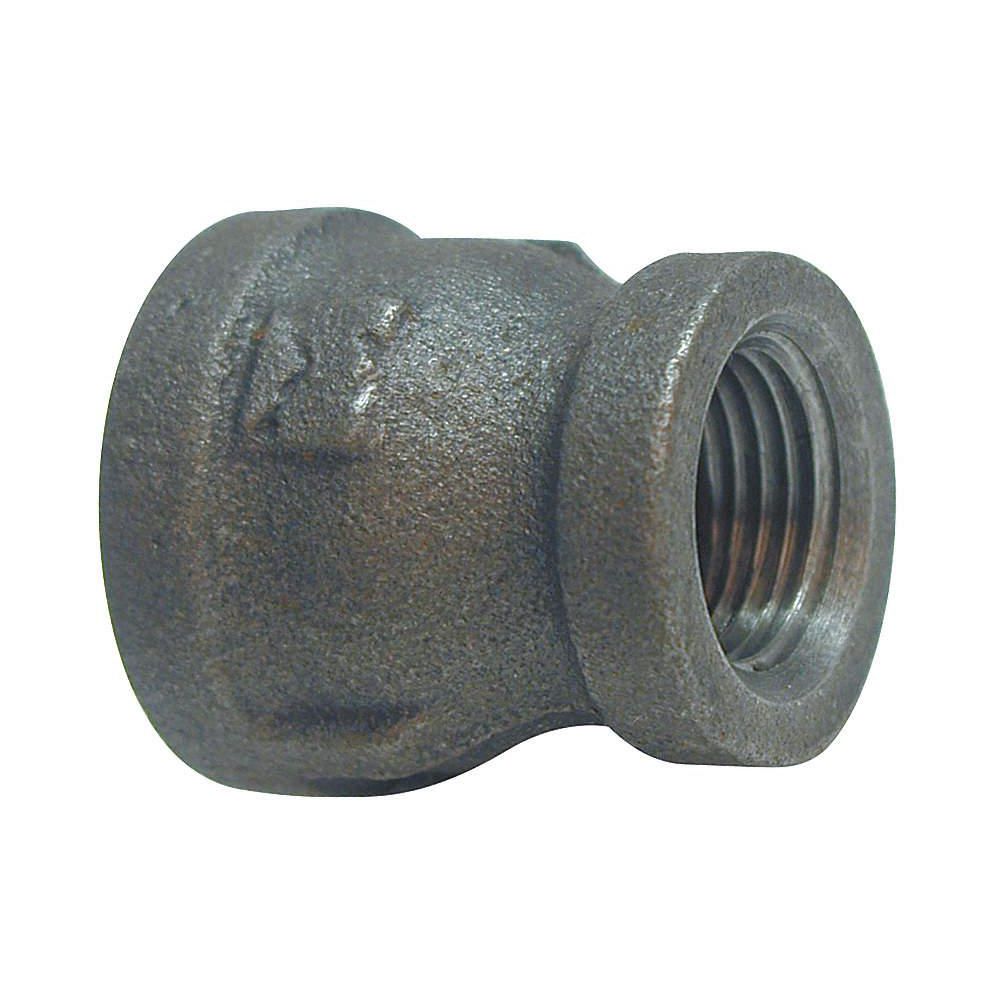 Can a Reducer Coupling Accommodate Misalignment Between Connected Pipes?
Reducer couplings are designed to accommodate a certain degree of misalignment between connected pipes. They offer flexibility that allows for slight angular and axial misalignments, making them suitable for various plumbing and piping applications.
The flexibility of reducer couplings is particularly beneficial when connecting pipes with different diameters, as they help bridge the gap between two pipes of varying sizes. This ability to transition between different pipe sizes while accommodating some misalignment can simplify the installation process and reduce the need for precise alignment during assembly.
However, it is important to note that the amount of misalignment that a reducer coupling can tolerate is limited. Excessive misalignment can lead to stress concentration and increased wear on the coupling and adjoining pipes. In situations where significant misalignment is expected, it is advisable to use other types of flexible couplings, such as expansion joints or flexible rubber couplings, that can handle larger degrees of misalignment.
Proper installation and alignment are still crucial to ensure the reducer coupling's performance and prevent premature wear or failure. Following the manufacturer's guidelines for installation and alignment will help optimize the coupling's functionality and ensure a reliable connection between the pipes.
In summary, while reducer couplings can accommodate some degree of misalignment between connected pipes, it is essential to stay within the specified limits and consider using alternative couplings for applications with significant misalignment requirements.
Are There Industry Standards or Certifications for Reducer Couplings?
Yes, there are industry standards and certifications that apply to reducer couplings to ensure their quality, performance, and safety in plumbing and piping applications. These standards are established by various organizations and regulatory bodies to maintain consistency and reliability across the industry. Here are some of the common standards and certifications relevant to reducer couplings:
ASTM Standards: The American Society for Testing and Materials (ASTM) sets standards for various materials, including those used in reducer couplings. ASTM standards ensure the quality and performance of the materials used in the manufacturing of the couplings.
ASME Standards: The American Society of Mechanical Engineers (ASME) develops standards for various mechanical components, including couplings. ASME B16.9, for example, covers factory-made wrought steel buttwelding fittings, which include reducer couplings.
ANSI Standards: The American National Standards Institute (ANSI) develops and publishes standards that cover various aspects of coupling design, dimensions, and materials.
ISO Certifications: The International Organization for Standardization (ISO) provides certifications for manufacturers that adhere to internationally recognized quality management standards.
NSF/ANSI Certification: The NSF/ANSI certification is relevant for reducer couplings used in plumbing systems that convey drinking water. This certification ensures that the couplings comply with specific health and safety requirements for potable water applications.
UL Listing: The Underwriters Laboratories (UL) provide listing and classification for reducer couplings used in specific applications, such as fire protection systems, to ensure they meet safety standards.
It's essential to verify that the reducer couplings meet the relevant standards and certifications for the intended application. Using certified and compliant couplings ensures the proper functioning and safety of plumbing and piping systems.
When purchasing reducer couplings, look for manufacturers that provide documentation regarding compliance with industry standards and certifications. This information should be readily available and can help you make informed decisions when selecting the appropriate reducer coupling for your specific plumbing or piping project.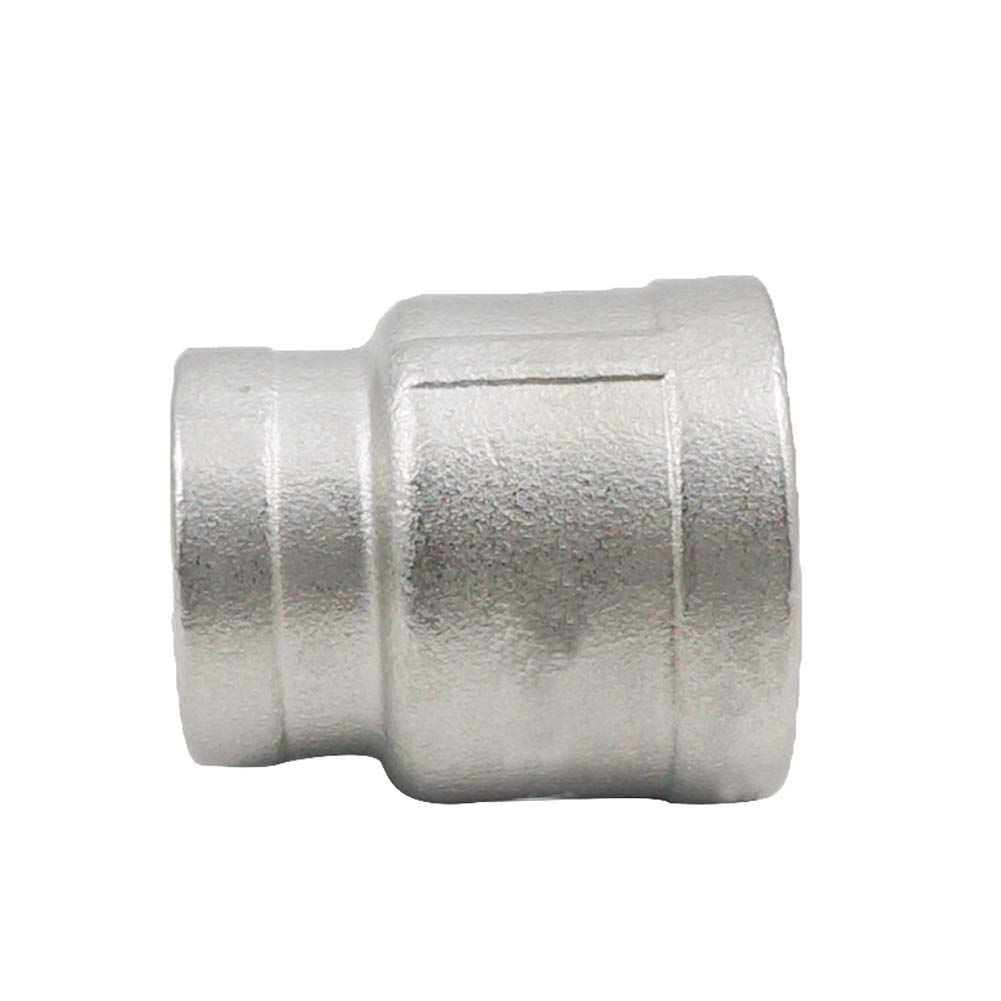 Types of Reducer Couplings for Various Applications
Reducer couplings come in various types and configurations to suit different plumbing and piping applications. Some of the common types of reducer couplings include:
Threaded Reducer Coupling: This type of reducer coupling has external male threads on one end and internal female threads on the other end. It is used for connecting pipes with threaded ends of different sizes.
Socket Reducer Coupling: A socket reducer coupling, also known as a solvent-weld reducer coupling, is designed for use with plastic pipes, such as PVC or CPVC. It is used to join pipes with different diameters using solvent cement.
Compression Reducer Coupling: Compression reducer couplings are used for connecting pipes with compression fittings. They provide a leak-proof connection and are commonly used in water supply systems.
Flanged Reducer Coupling: Flanged reducer couplings have flanges on both ends, and they are used for connecting pipes with flanged ends of different sizes. They are often used in large-scale industrial applications.
Push-Fit Reducer Coupling: This type of reducer coupling is designed for quick and easy installation without the need for any special tools. It is commonly used in plumbing systems that utilize push-fit fittings.
Expansion Reducer Coupling: Expansion reducer couplings are used in systems that experience thermal expansion and contraction. They allow for the dimensional changes without causing stress on the pipes.
The choice of the right type of reducer coupling depends on the specific application, the materials of the pipes being connected, and the joining method used in the plumbing or piping system. It is essential to select a reducer coupling that provides a secure and reliable connection while ensuring smooth flow transition between pipes of different diameters.



editor by CX 2023-10-16