Product Description
Jaw spacer coupling,
1. The couplings offer a range of hub and element selection to meet different demands.
2. They can absorb shock and cater for incidental misalignment and damp out small amplitude vibrations.
3. NBR, Urethane, Hytrel elements.
4. Compared with Jaw coupling, their flanges are connected by longer shaft ends(DBSE), a spacer kit
    consists  of a spacer and QF ring kit (wrap+QF ring+3 screws).
5. Customzied requirement is available.
ZheJiang Shine Transmission Machinery Co., Ltd is specialized in manufacturing and selling transmission products.
Our products are exported to the world famous machinery company in Europe, America, South Africa, Australia, Southeast Asia etc.
Our main products include: European pulley, American pulley, Couplings, taper bushing, QD bush, lock element, adjustable motor base, motor rail, sprockets, chain, bolt on hubs, weld on hubs, jaw crusher equipment & spare parts and all kinds of non-standardCasting products etc.
 
| | |
| --- | --- |
| Standard Or Nonstandard: | Standard |
| Shaft Hole: | 0-28mm |
| Torque: | 30-50N.M |
| Bore Diameter: | 0-28mm |
| Structure: | Flexible |
| Material: | Aluminum/Iron/Rubber |
Samples:

US$ 0.00/Piece

1 Piece(Min.Order)

|
Request Sample
Customization:

Available

|

Customized Request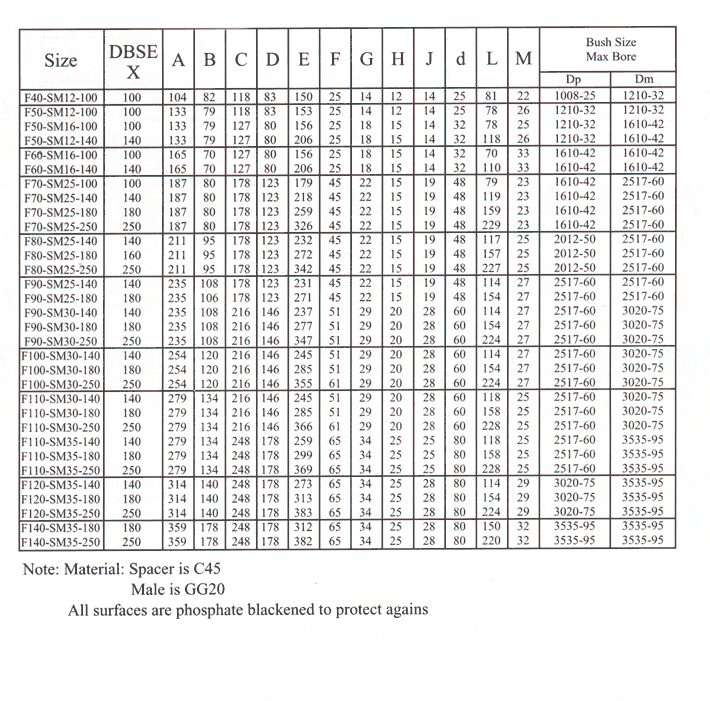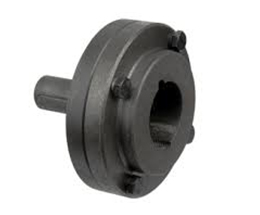 Can Spacer Couplings Accommodate High Torque and High-Speed Applications?
Yes, spacer couplings are designed to accommodate both high torque and high-speed applications. These couplings are known for their ability to transmit torque efficiently between shafts and handle various operating conditions. The design and material selection of spacer couplings allow them to excel in demanding industrial settings. Here's how they handle high torque and high-speed applications:
1. Torque Capacity: Spacer couplings are often constructed with robust materials such as steel or stainless steel, which provide high torque capacity. The coupling's design and material properties allow it to transmit substantial amounts of torque without failure. In heavy-duty applications, where high torque is prevalent, spacer couplings are a preferred choice.
2. High-Speed Operation: Spacer couplings are also well-suited for high-speed applications. The design of the coupling ensures a secure connection between the shafts while maintaining balance during rotation. The coupling's precise machining and balance prevent vibration and misalignment, allowing for smooth operation at high rotational speeds.
3. Torsional Stiffness: Spacer couplings have good torsional stiffness, meaning they resist twisting under torque. This characteristic is essential for high-speed applications, as it helps maintain accurate shaft synchronization and minimizes torsional vibrations.
4. Customization: Manufacturers offer various spacer coupling designs and sizes to cater to specific torque and speed requirements. Depending on the application's demands, users can select spacer couplings with the appropriate torque and speed ratings.
5. Maintenance: Proper maintenance is essential for ensuring that spacer couplings continue to handle high torque and high-speed applications effectively. Regular inspections, lubrication, and alignment checks can help identify and address potential issues before they escalate into problems.
When choosing a spacer coupling for high torque and high-speed applications, it is crucial to consider factors like the application's torque and speed requirements, environmental conditions, and the coupling's material and design specifications. Proper selection and installation of the spacer coupling contribute to the reliable and efficient performance of the machinery.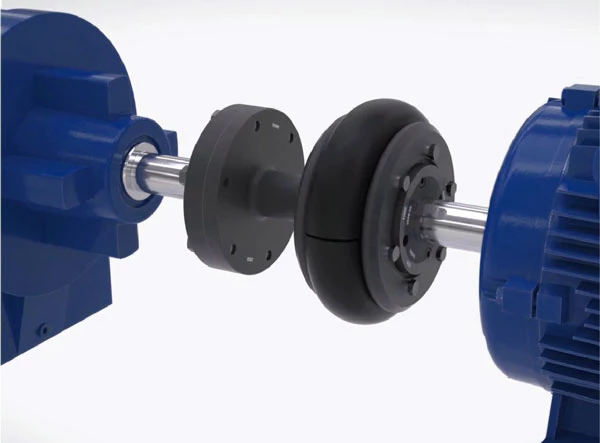 Factors to Consider When Choosing a Spacer Coupling for a Specific System
Choosing the right spacer coupling for a specific system requires careful consideration of various factors to ensure optimal performance and reliability. Here are the key factors to keep in mind:
1. Operating Conditions: Understand the operating conditions of the system where the spacer coupling will be used. Consider factors such as torque requirements, rotational speed, temperature range, and environmental conditions (e.g., corrosive, humid, or dusty environments).
2. Misalignment Compensation: Determine the type and magnitude of misalignment that the coupling needs to accommodate. Spacer couplings can handle angular, parallel, and axial misalignments to varying degrees, so selecting the appropriate coupling design is critical.
3. Shaft Sizes and Types: Ensure that the spacer coupling's bore size matches the shaft diameters of the connected equipment. Additionally, consider whether the shafts are keyed, splined, or have other special features that may require customization of the coupling.
4. Coupling Material: The choice of material for the spacer coupling depends on the application's requirements. Common materials include steel, stainless steel, aluminum, and various alloys. Consider factors such as strength, corrosion resistance, and temperature limits when selecting the material.
5. Torque and Speed Ratings: Determine the required torque and rotational speed ratings for the coupling based on the power transmission needs of the system. Select a coupling that can handle the specified torque and speed without exceeding its limits.
6. Spacer Length: The length of the spacer in the coupling affects the distance between connected equipment. Ensure that the chosen spacer length allows for proper clearance and alignment between the components.
7. Installation and Maintenance: Consider the ease of installation and maintenance requirements of the spacer coupling. Some couplings may require more frequent maintenance than others, which can impact overall system downtime.
8. Cost and Budget: Evaluate the cost of the spacer coupling and ensure that it fits within the project budget. While cost is a consideration, it is essential not to compromise on quality and performance for the sake of cost savings.
9. Industry Standards and Regulations: Ensure that the chosen spacer coupling complies with relevant industry standards and safety regulations. Adherence to these standards helps guarantee the coupling's quality and suitability for the intended application.
10. Supplier and Support: Choose a reputable supplier with a track record of providing high-quality spacer couplings. A reliable supplier can offer technical support, assistance with selection, and post-purchase services if required.
By carefully considering these factors and evaluating the specific needs of the system, engineers and designers can select the most appropriate spacer coupling to ensure efficient power transmission, reduce wear on connected equipment, and enhance overall system performance and reliability.



editor by CX 2023-10-09