Product Description
ASTM A182/SA182M F11 SW Reducer Coupling CL9000 CL6000 CL3000
We can also produce according to your drawings.
Size
DN25-300(1″-12″) or as customer's requirement
Material
iron alloy steel, alloy steel, stainless steel, carbon steel
Standard
DIN, ASTM, JIS, ANSI etc. Or according to customer's drawing
Surface Furnish:
with oil, black painted,Red painted, orange painted, galvanized, red spraied, orange spraied, dacromet, epoxy powder, epoxy, electroplate, galvanized+epoxy, etc.
Pressure
3000LBS, 6000LBS 9000LBS,etc
Applications:
Fire protection, Water supply system, General pipe system, Air-conditioning, Sewage system, Cement pipe system, Mine pipe systems
Packing:
1 )Packed in cartons and then packaged in pallet which will be covered by plastic film.
2)In fumigation-free wooden case
ADVANTAGE:
Easy to assemble and disassembel, easy to operate
Engineering Tests:
Vaccum Test, Hydrostatic Strength Test,
Air Leakage TEST, Moment Test,
Hot Gasket Test, Cold Gasket Test, Flame Test,
Cycling Pressure Resistance(Water Heamer Test),
Friction Loss Determination, Leakage Test-Assembly without Gasket,
Torsion Test, Flexibility Test for Flexible Fittings, Seismic Evaluation,
Lateral Displacement, Hydrostatic Fluctuation Pressure Test, Fire Test
Poruduct Show:
How to Properly Install and Secure a Reducer Coupling to Prevent Leaks
Proper installation and secure fastening of a reducer coupling are crucial to prevent leaks and ensure the integrity of the plumbing or piping system. Here are the steps to follow when installing a reducer coupling:
Prepare the Pipes: Before installing the reducer coupling, ensure that the ends of both pipes are clean, smooth, and free from any debris or burrs. Use a pipe cutter or a hacksaw to achieve clean cuts.
Apply Primer (For Plastic Pipes): If you are working with plastic pipes like PVC or CPVC, use a pipe primer to clean and prepare the pipe ends. The primer helps in removing dirt and contaminants while promoting proper adhesion of the solvent cement.
Apply Solvent Cement (For Plastic Pipes): After priming (if required), apply a layer of solvent cement to the outside of one pipe end and the inside of the reducer coupling socket. Make sure to use the appropriate cement compatible with the pipe material.
Align the Pipes: Insert one pipe end into the socket of the reducer coupling, ensuring that it is fully seated. Make sure the pipes are aligned properly, and there is no gap between the pipe end and the coupling socket.
Mark the Joint: Use a marker to mark the joint between the pipe and the coupling. This will serve as a reference point for proper insertion during the final assembly.
Secure the Coupling: If the reducer coupling has a slip-on design, push the coupling towards the marked joint until it is fully seated. For threaded reducer couplings, thread the coupling onto one of the pipes, ensuring a tight fit.
Tighten the Fasteners: If the reducer coupling has fasteners, such as nuts and bolts, tighten them securely to create a leak-resistant seal between the coupling and the pipes. Use the appropriate tools to achieve the recommended torque.
Inspect for Leaks: After installation, inspect the joint and the surrounding area for any signs of leaks. Turn on the water supply or the fluid being conveyed and check for any drips or seepage.
Allow Cure Time (For Plastic Pipes): If you used solvent cement for plastic pipes, allow sufficient time for the cement to cure before subjecting the joint to pressure or stress. Follow the manufacturer's instructions for cure time.
It is essential to follow the manufacturer's guidelines and best practices for the specific type of reducer coupling and pipe material being used. Proper installation and secure fastening will help ensure a leak-free connection and maintain the overall integrity of the plumbing or piping system.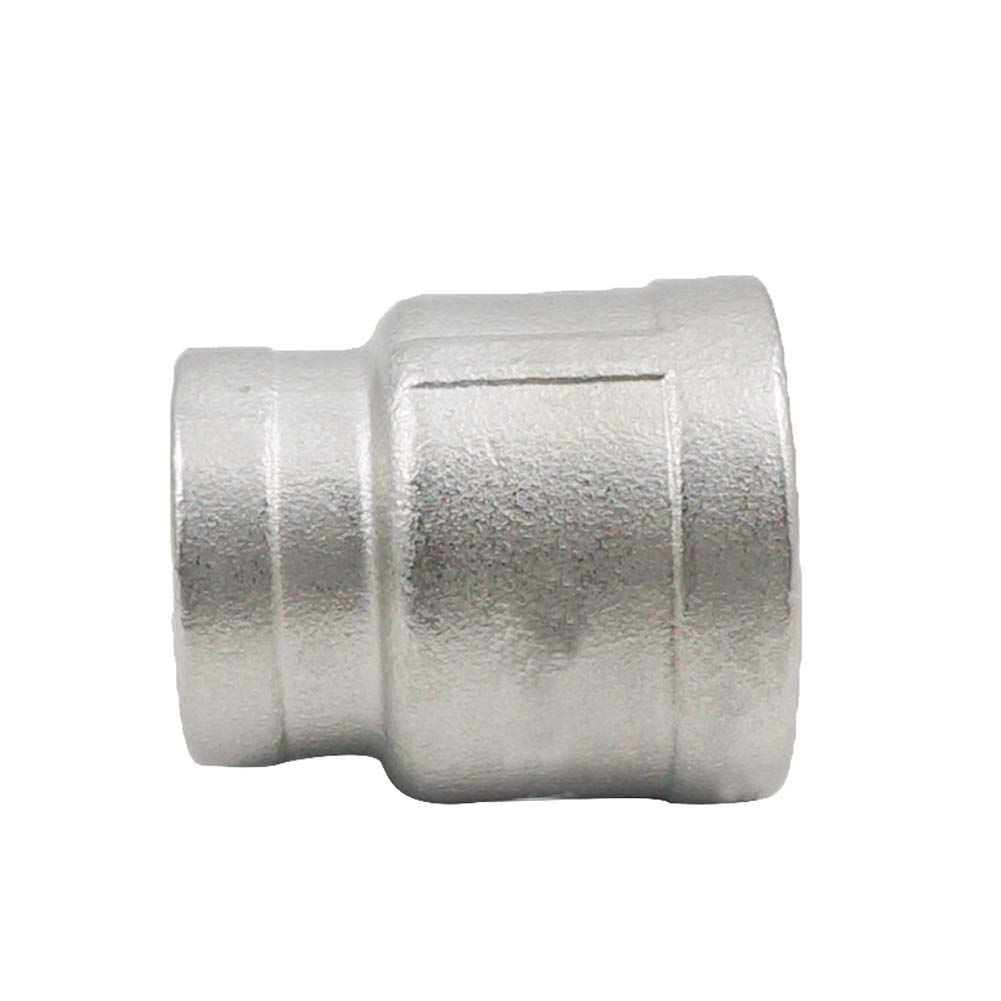 Calculating the Required Size and Specifications for a Reducer Coupling
Choosing the right size and specifications for a reducer coupling involves considering the diameters of the pipes being connected and the specific requirements of the application. Here's a step-by-step guide on how to calculate the required size and specifications for a reducer coupling:
Measure Pipe Diameters: Measure the outside diameter (OD) of both the larger and smaller pipes that need to be connected. Make sure to measure accurately to get precise dimensions.
Determine Pipe Material: Identify the material of both pipes, as the reducer coupling should be compatible with the materials of the pipes it connects.
Check Standards and Codes: Consult relevant plumbing codes and standards to ensure compliance with regulations and guidelines for pipe fittings.
Calculate the Required Size: Subtract the outside diameter of the smaller pipe from the outside diameter of the larger pipe. The result will give you the nominal size of the reducer coupling needed.
Select the Material: Choose a reducer coupling material that is suitable for the specific application and is compatible with the materials of the pipes being connected.
Consider Pressure and Temperature: Determine the operating pressure and temperature of the system, and select a reducer coupling that can handle these conditions without failure.
Check End Types: Verify the end types of the reducer coupling to ensure they match the joining methods of the pipes. Common end types include threaded, solvent weld, or push-fit connections.
Account for Flow Rate: If the application involves fluid flow, consider the flow rate to ensure the reducer coupling can handle the required volume without causing excessive pressure drop.
Confirm Length and Dimensions: Check the overall length and dimensions of the reducer coupling to ensure it fits properly in the available space and does not cause any obstructions.
Verify Ratings and Certifications: If the application requires specific certifications or ratings (e.g., pressure ratings, NSF certification for drinking water applications), ensure that the chosen reducer coupling meets these requirements.
By following these steps and considering all relevant factors, you can accurately calculate the required size and specifications for a reducer coupling that will provide a secure and reliable connection between pipes of different diameters.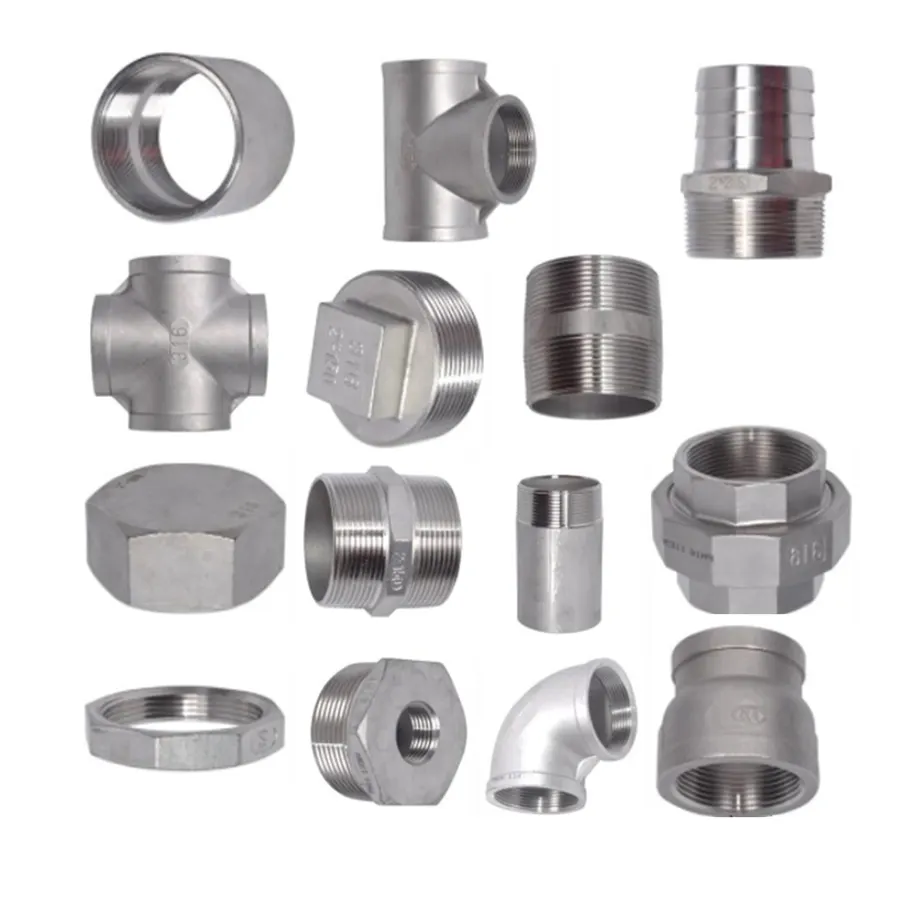 What are the Materials Commonly Used for Manufacturing Reducer Couplings?
Reducer couplings are manufactured using a variety of materials, each chosen based on its specific properties and suitability for different applications. The most commonly used materials for manufacturing reducer couplings include:
PVC (Polyvinyl Chloride): PVC is a widely used material for manufacturing reducer couplings in plumbing systems. It is lightweight, durable, and resistant to corrosion, making it suitable for both indoor and outdoor applications. PVC couplings are commonly used in residential and commercial plumbing installations.
CPVC (Chlorinated Polyvinyl Chloride): CPVC shares similar properties with PVC but has enhanced temperature and pressure resistance. This makes CPVC reducer couplings suitable for hot water and higher-pressure applications.
ABS (Acrylonitrile Butadiene Styrene): ABS is known for its high impact resistance and durability. ABS reducer couplings are commonly used in drain and waste systems, vent lines, and other low-pressure applications.
Brass: Brass reducer couplings are valued for their excellent corrosion resistance and strength. They are often used in plumbing systems where there is a need for a more robust and reliable connection.
Copper: Copper is known for its superior conductivity, making it suitable for applications that require electrical grounding. Copper reducer couplings are commonly used in water supply lines and heating systems.
Stainless Steel: Stainless steel reducer couplings offer excellent corrosion resistance and are ideal for applications that involve aggressive or harsh environments, such as chemical processing or marine applications.
Ductile Iron: Ductile iron is used for manufacturing heavy-duty reducer couplings designed for industrial and large-scale applications. It provides high strength and durability.
When selecting a reducer coupling material, factors such as the fluid or gas being conveyed, temperature and pressure requirements, environmental conditions, and the overall application must be taken into consideration. Additionally, compliance with industry standards and regulations is essential to ensure the reducer coupling's reliability and safety.



editor by CX 2023-08-29