Product Description
Torsionally rigid high torque CZPT customized single elastic spacer stainless steel flexible drum disc shaft gear coupling for crane
Metal flex couplings are disc type couplings in which several flexible metallic elements are alternately attached with bolts to opposite flanges. As polymeric elastomer is replaced by metal disc, Metal Flex coupling provides excellent temperature capability without sacrificing angular and axial misalignment. The coupling provides low axial and bending stiffness while possessing high torsional rigidity. The stretched shim pack design of CZPT Metal Flex couplings provides zero backlash. CZPT Metal Flex couplings are available up to 13367 Nm torque with single shim pack (UMK) and double shim pack (UMS) series.
FEATURES
1.Power to weight ratio high
2.Accommodates angular and axial misalignments
3.High temperature application
4.Visual inspection is possible without dismantling equipments
5.Low axial stiffness with high torsional rigidity
6.High-speed capacity
7.Range up to 12000 Nm
8.Added advantage of stretch fitted shim pack
Material Available

Stainless Steel:SS201,SS301, SS303, SS304, SS316, SS416 etc.
35CrMo 40CrMo42 CrMo
Steel:mild steel, Carbon steel, 4140, 4340, Q235, Q345B, 20#, 45#
Aluminum:AL6061, Al6063, AL6082, AL7075, AL5052, A380 etc.
Iron:A36, 45#, 1213, 12L14, 1215 etc.
Plastic:ABS, PC, PE, POM, Delrin, Nylon, , PP,PEI, Peek
or as customer required .

CNC Turning

φ0.5 – φ300 * 750 mm,+/-0.005 mm

CNC Milling

510 * 1571 * 500 mm(max),+/-0.001 mm-+/-0.005 mm

Surface Finish

Aluminum:Clear Anodized,Color Anodized,Sandblast Anodized,Chemical Film,Brushing,Polishing,Chroming.
Stainless Steel:Polishing,Passivating,Sandblasting,Laser engraving.
Steel:Zinc plating,Oxide black,Nickel plating,Chrome plating,Carburized,
Heat treatment,Powder Coated.
Plastic:Painting,Chrome plating,polishing,Sandblast,Laser engraving.

Drawing Format

IGS,STP,X_T ,DXF,DWG , Pro/E, PDF

Test Equipment

Measurement instrument, Projector, CMM, Altimeter, Micrometer, Thread Gages, Calipers, Pin Gauge etc.
Production workshop:
 
Manufacturer of Couplings, Fluid Coupling, JAW Coupling, can interchange and replacement of lovejoy coupling and so on.
A coupling can interchange and replacement of lovejoy coupling is a device used to connect 2 shafts together at their ends for the purpose of transmitting power. The primary purpose of couplings is to join 2 pieces of rotating equipment while permitting some degree of misalignment or end movement or both. In a more general context, a coupling can also be a mechanical device that serves to connect the ends of adjacent parts or objects. Couplings do not normally allow disconnection of shafts during operation, however there are torque limiting couplings which can slip or disconnect when some torque limit is exceeded. Selection, installation and maintenance of couplings can lead to reduced maintenance time and maintenance cost.
Company information:
| | |
| --- | --- |
| Standard Or Nonstandard: | Standard |
| Shaft Hole: | 19-32 |
| Torque: | >80N.M |
| Bore Diameter: | 19mm |
| Speed: | 4000r/M |
| Structure: | Flexible |
Samples:

US$ 9999/Piece

1 Piece(Min.Order)

|
Request Sample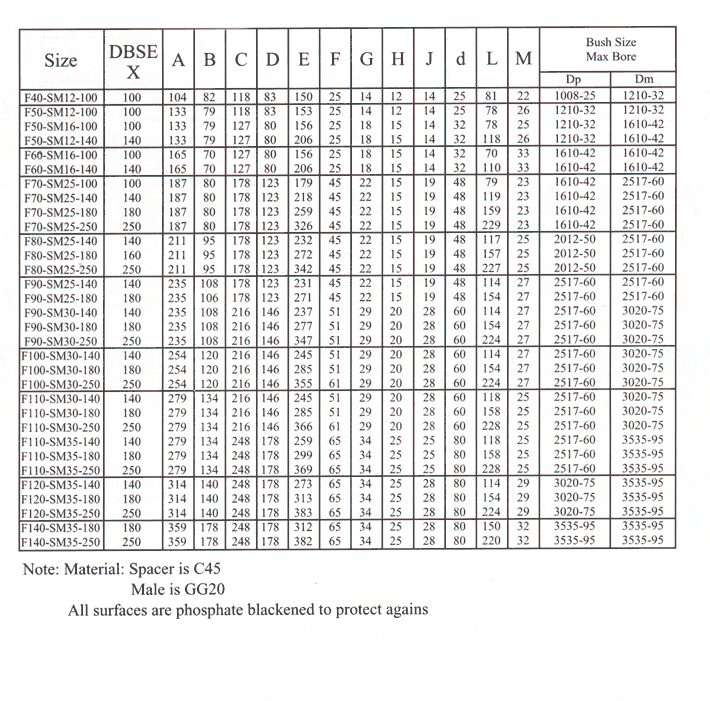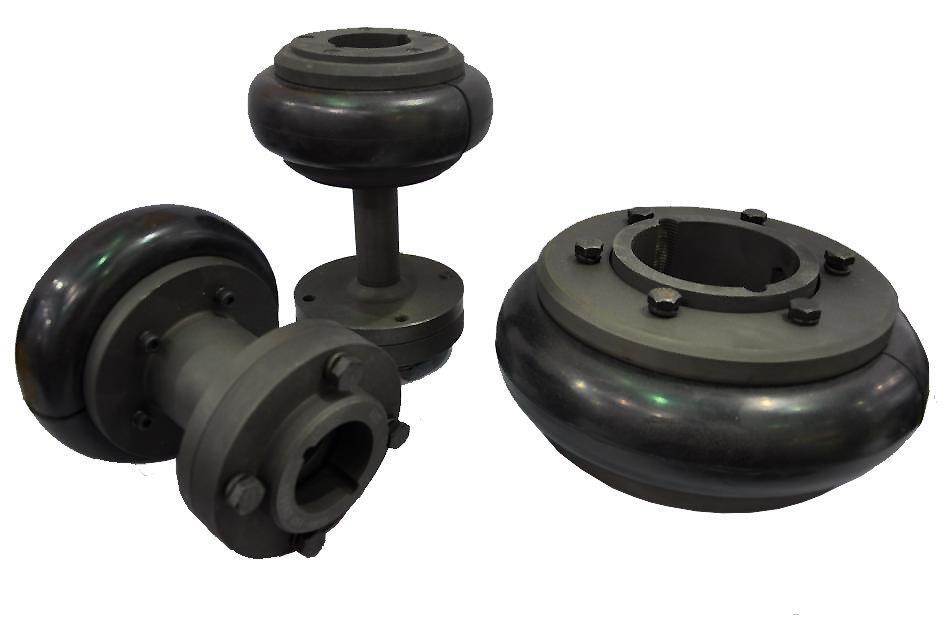 Can Spacer Couplings Be Used in Both Horizontal and Vertical Shaft Arrangements?
Yes, spacer couplings can be used in both horizontal and vertical shaft arrangements. The design of spacer couplings allows them to accommodate misalignment between shafts and transmit torque while maintaining a reliable connection. Here's how they can be used in each configuration:
1. Horizontal Shaft Arrangements:
In horizontal shaft arrangements, the spacer coupling is installed between two shafts that are aligned on the same horizontal plane. The spacer coupling connects the two shaft ends and compensates for any radial, axial, or angular misalignment between them. This configuration is commonly used in various industrial applications, including conveyor systems, pumps, compressors, and fans.
2. Vertical Shaft Arrangements:
In vertical shaft arrangements, the spacer coupling is used to connect two shafts that are aligned on a vertical plane. This configuration is often found in applications where space is limited, and the mechanical equipment is stacked vertically. Spacer couplings in vertical arrangements can handle both the torque and the weight of the rotating components. The design should account for the additional force due to gravity acting on the connected equipment.
Advantages of Using Spacer Couplings:
– Spacer couplings provide flexibility and ease of installation in both horizontal and vertical shaft arrangements.
– They accommodate misalignment, reducing the risk of premature wear and increasing the lifespan of the connected equipment.
– Spacer couplings are available in various designs and materials, making them suitable for a wide range of applications.
– They allow for easy maintenance and replacement of components without the need to disassemble the entire system.
Note: When selecting a spacer coupling for a specific application, it is essential to consider factors such as torque requirements, operating conditions, and the level of misalignment expected in the system. Following the manufacturer's guidelines for installation, maintenance, and usage is crucial to ensure the spacer coupling's optimal performance and longevity in both horizontal and vertical shaft arrangements.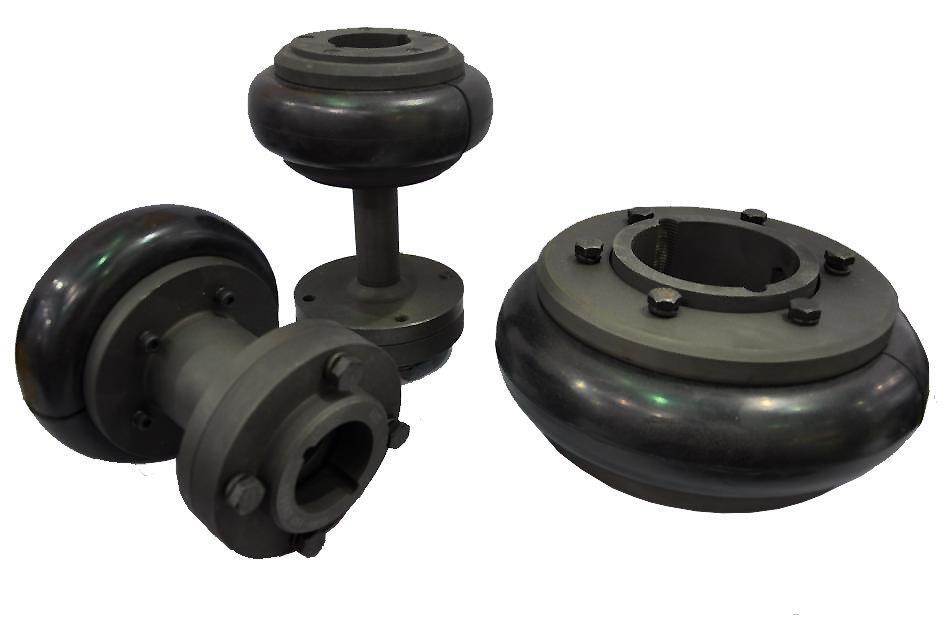 Use of Spacer Couplings for Motor-to-Shaft and Shaft-to-Shaft Connections
Yes, spacer couplings can be used for both motor-to-shaft and shaft-to-shaft connections in various mechanical systems and power transmission applications. The versatility of spacer couplings allows them to accommodate different types of connections between rotating machinery and shafts.
1. Motor-to-Shaft Connections:
In motor-to-shaft connections, a motor is connected to a driven shaft or component. Spacer couplings can be utilized to bridge the gap between the motor and the driven shaft while maintaining the required alignment. These couplings help transmit torque from the motor to the driven shaft efficiently, ensuring smooth power transmission. They also compensate for any misalignment between the motor and the driven shaft, reducing the risk of mechanical stress and vibration-related issues.
2. Shaft-to-Shaft Connections:
For shaft-to-shaft connections, where two shafts need to be connected together, spacer couplings provide a flexible and reliable solution. Spacer couplings can handle angular, parallel, and axial misalignment between the shafts, allowing them to operate smoothly even when there are slight deviations in alignment. This capability helps prevent excessive wear and premature failure of equipment components.
Whether in motor-to-shaft or shaft-to-shaft connections, spacer couplings play a vital role in enhancing the reliability and efficiency of power transmission systems. They help protect connected equipment from shock loads, vibrations, and misalignment, ultimately contributing to extended service life and reduced maintenance requirements.
It is essential to select the appropriate type and size of spacer coupling based on the specific application requirements, including torque capacity, operating speed, shaft size, and environmental conditions. Proper installation and alignment of the spacer coupling are crucial to ensure optimal performance and reliability of the connected equipment.



editor by CX 2023-09-07